The first choice software development partners
for founders
Go live with your product in less than three months and rock the world!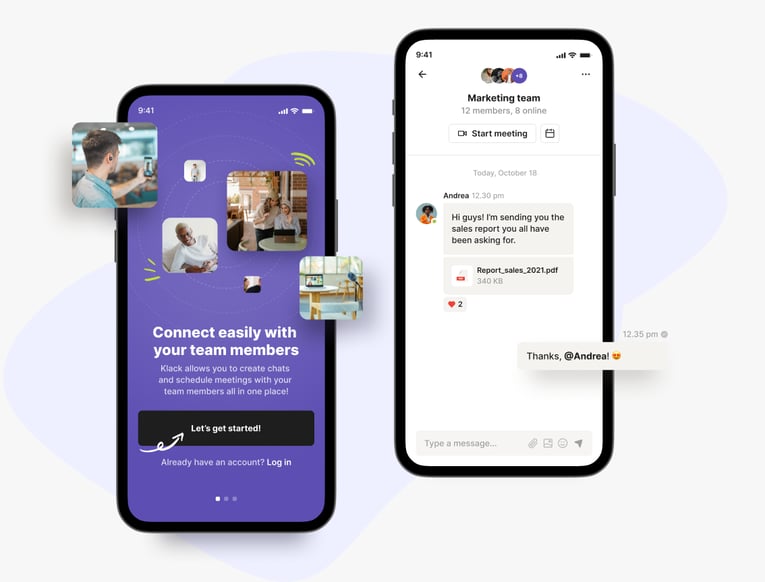 Become the next startup unicorn
For a decade, we've helped more than 80 startups from around the world launch their products fast. Our long-term goal is to help 10 companies become unicorns before 2030.
Your can be one of them.
Check successful startups that worked with us and join them
This is how we work
01
Analysis
Fundraising Consulting
Strategy Consulting
Product Discovery Workshop
02
Discover & Define
UX Research
Product Roadmap
UX Design
UI Design
03
Deliver & Scale
Product Development
DevOps Architecture
Continuous User Feedback & Delivery
04
Expand
Recruit your own team with our help
Unicorns
Unicorns
Banking
Fintech
NFT
Healthcare
E-commerce
Social Media
Blockchain
Bloc-X - the modern way to trade commodities. Advanced OTC trading platform.
WithHelath - Releasing fully operational patient MedTech portal in just 6 weeks in response to COVID-19 pandemic
Read the case study
Webinterpret - Scaling up one of the largest multiplatform e-commerce listing and translation tool
Read the case study
You can become the next unicorn
Our long-term goal is to help 10 companies become unicorns before 2030. One is already there, more to come soon!
Book a meeting with an expert
data-top-bottom="transform: translateY(-8%);" data-bottom-top="transform: translateY(8%);">
What our clients say about working with us
I'm impressed by how flexible Pragmatic Coders is (...). Culturally, they're a really good fit for us, and the team is very responsive to feedback. Whenever I ask them to do something, they look at it, and they're not scared to push back. I've found it very easy to work with them — we have more of a partnership than a client-supplier relationship.

Simon Dawson
Head of Engineering, Atom Bank
Pragmatic Coders pay attention to detail and understand the business domain correctly. They led us to a successful launch of our product this year. We're happy with the effects of their work. Our team is still using the platform and building on top of it.

Martin Welner
Technical Director, Kitopi
The entire focus was on the product and the customer, and I loved it. (...) The team was turning up with solutions to problems I didn't know we had.

Tony Kelly
Core Team Member, Common Wealth
It's truly been a partnership. They have an in-depth understanding of our client base and what services we provide, anticipating evolving needs and addressing them by adding new features into our system. Their team also makes sure that there is a shared understanding so that what they deliver meets my organization's and our clients' expectations.

Cindy Salas
CEO, WithHealth
(...) Pragmatic has highly skilled engineers available immediately but most importantly, passionate people who love what they do and learn new things very quickly. I recommend Pragmatic Coders to anyone who requires expert software development no matter the stage of their business.

Pawel Oltuszyk
CEO, Frost
They responded to our queries almost immediately, and they were consistently polite and professional in their interactions. If there was something even more impressive than their communication, it was definitely their transparency. We were well informed about every aspect of their work, including what they did, why they did it, and how long it was going to take (...).
Ghassan Talhouk
CEO, Socienta
Tony Kelly - Core Team Member at Common Wealth, Serial CTO, CPO and Founder
Duration:
Tony Kelly about working with our UX Team
Tony Kelly - Core Team Member at Common Wealth, Serial CTO, CPO and Founder
If you'd like to know more about our approach, feel free to contact us:
Contact us
Our location
Aleja 29 Listopada 20
31-401 Cracow, Poland
OUR LOCATION
477 Madison Avenue
10022 New York, United States
Our email