Healthcare
Healthcare Software Development Company
We specialize in developing highly efficient MedTech solutions for both patients and healthcare professionals.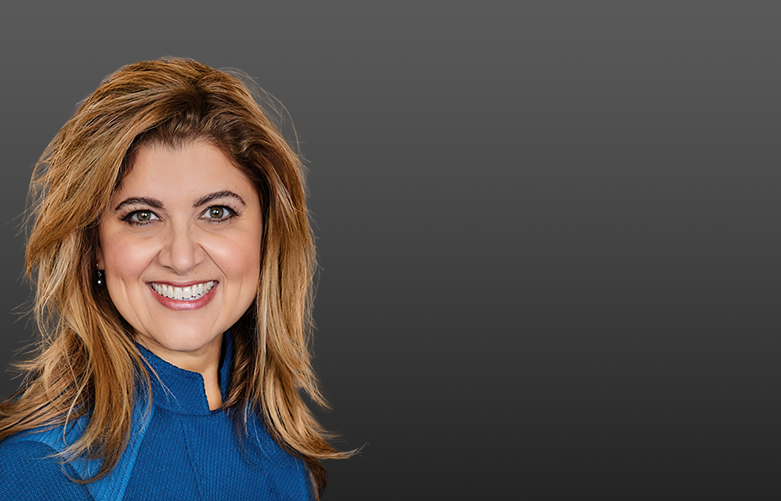 Video testimonial of Cindy Salas
Duration:
Video testimonial of Cindy Salas
Our digital healthcare solutions
Medical Practice Management Software
Enhance patient care and improve efficiency by streamlining your healthcare operations with our custom medical practice management software development services.
Telemedicine and Telehealth Software
Deliver medical care consultations and support to patients remotely with our custom telehealth solutions. Connect patients with healthcare providers via digital means.
Care Management Software
Build custom care management software with our help. Streamline healthcare documentation by effortlessly storing and analyzing health records.
Pharmacy Management Software
Streamline and enhance the management and operation of pharmacies with custom pharmacy management solutions tailored especially to your needs.
Dedicated Medical Device Software
We can code specialized software for medical equipment and devices. Our custom solutions ensure precise patient diagnosis, treatment, monitoring, and management.
Custom Patient Portal Software
Leverage our experience in building modern and secure online patient platforms. We can help you build a digital bridge between patients and their healthcare providers.
E-prescribing Software Development
We can build products that streamline the prescription process, integrate seamlessly with Electronic Health Record systems, and provide treatment management tools.
Medical Imaging Software Solutions
Store, process, analyze, and better visualize medical images with the help of custom-built AI-based medical imaging tools. Leverage the power of computer vision.
The success story of WithHealth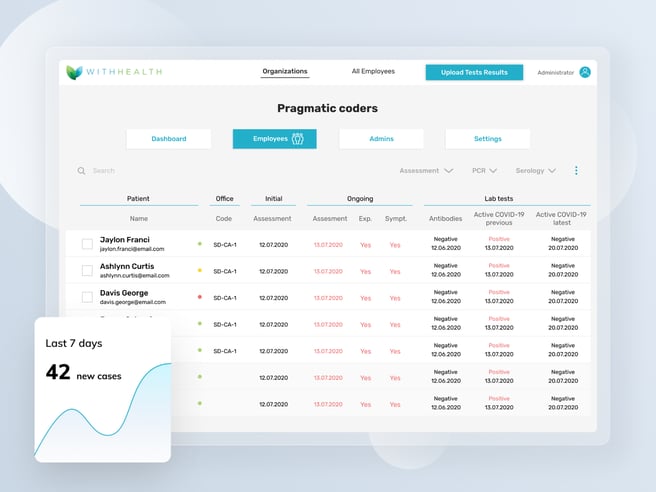 Launching a patient MedTech portal in 6 weeks:
Our efforts resulted in a platform that kept the US movie industry running during the COVID-19 pandemic.
Learn more
Our healthcare app development services
Health and Wellness Apps
We develop custom health and wellness mobile applications that monitor and enhance users' overall health and well-being. Our solutions offer top user experience and high functionality.
Patient Engagement Apps
We design and build highly intuitive mobile patient engagement apps. We can help improve communication between patients and healthcare providers, leading to better health outcomes.
Telemedicine Apps
We code custom apps for remotely connecting patients with healthcare providers for medical advice, diagnoses, and treatment. We have years of experience in product development for both iOS and Android.
Physical Therapy Apps
We build custom mobile applications that improve the physical well-being of individuals and connect them with physical therapists. We can help you streamline physiotherapy through digitalization.
The success story of Health Folder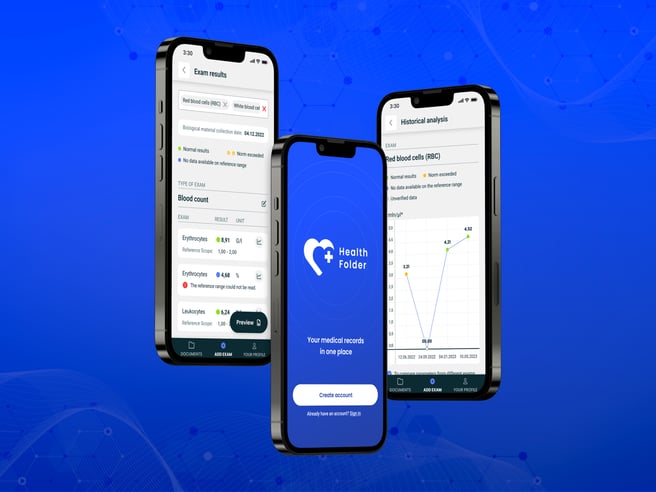 An AI-based digital medical records folder
We built a custom mobile application that revolutionizes medical documentation management and analytics with AI-based solutions.
Learn more
Custom healthcare software FAQ
How fast can you launch a new digital healthcare solution?
We aim to get your product live in less than 3 months.
What sets you apart from other healthcare software development companies?
We are not just a software house. Instead, we prefer to be called a Product Development Company because we focus on building digital products, not just completing projects. Our emphasis is always on the outcome for the users, not on the output.
What is HIPAA and Why Is It Important?
HIPAA, or the Health Insurance Portability and Accountability Act, is a federal law enacted in the United States in 1996. Its primary purpose is to protect sensitive patient health information, ensure the privacy and security of individuals' medical records and personal health information (PHI), and prevent data breaches. HIPAA compliance is important because it enhances security, reputation, and helps avoid legal and financial penalties for non-compliance.
What's Your Experience in Developing HIPAA-Compliant Software?
Our knowledge of HIPAA compliance is not merely theoretical; we put it into practice. We have participated in various MedTech projects, strictly adhering to HIPAA regulations. Furthermore, we have obtained HIPAA certification for one of the medical products we've developed.
Do you start writing code from day one when working with clients?
No, we begin with a conversation about your product and its importance, emphasizing two-way communication. We ask questions related to the problem you want to solve, your target audience, and why your idea stands out.
How do you assist clients in refining their healthcare product ideas?
We provide consultations with our Product Owners or offer participation in a Product Discovery Workshop.
What is the role of a Product Owner in healthcare product development?
The PO helps guide your product's development, ensuring it aligns with your vision and market needs. They play a crucial role in all stages of product planning and development.
What is a Product Discovery Workshop?
Product Discovery Workshop is a collaborative session where the client and a team of Pragmatic Coders' experts work together to define what needs to be done to make your healthcare product successful. During this workshop, the focus is on establishing a clear understanding of the product's goals, target audience, business strategy, and minimum viable product (MVP) scope. The workshop also covers topics like market research, competitor analysis, technology considerations, and go-to-market strategies.
What's the goal of a Product Discovery Workshop?
The ultimate goal is to create a roadmap for developing a profitable MedTech product with a minimum cost and a quick time-to-market. The deliverables of the workshop include various materials such as an MVP development roadmap, a list of product features, architecture recommendations, go-to-market strategies, and more.
Can you explain the concept of validation in healthcare product development?
Validation is the process of testing your product idea with potential users before committing significant time and resources. It helps ensure your product meets market needs and solves real problems. Through this process, we can identify any issues with your product idea early on, enabling you to make necessary adjustments. This can save you from the costly development of an unwanted product.
What's an MVP of a digital healthcare solution, and why is it important?
An MVP is an imperfect version of your product that allows for quick testing in real-market conditions. It offers all the essential functionalities of the full solution, which helps attract the first users. Releasing it early helps you gather feedback and make informed improvements.
What should I expect after a successful MVP launch with Pragmatic Coders?
We will continue to work on enhancing your product, addressing underlying technical issues, and strategically adding new features to meet evolving customers' needs.
Let's

talk
We've got answers on anything connected with software development.
Ask a question
You can ask us a question using the form below. We will respond as soon as possible.