About us
Work with people who take care
of your startup
Why do we care? Because our long-term goal is to help 10 companies become unicorns before 2030. One is already there. Maybe yours will be next!
Our promise
Go live with your product in less than three months
We focus on software development. Our goal is to deliver your high-quality product to the market as soon as possible while still ensuring that it is valuable for your customers.
Work with business-oriented people
We don't write code just to prove that our developers are the best craftsmen in the world. We write it to make your product useful, efficient and secure.
Find partners, not services providers
We build relationships focused on delivering business value. Our goal is to find meaningful solutions.
People on board
During the last few years, we have managed to grow our team to over 100 members! With years of experience under our belt, we can provide you with the best services and expertise to help you develop your product. Check out the experts you can collaborate with on your business endeavor!
Meet Our Team
Our story
From the beginning, we would not be very keen on calling ourselves a software house. Instead, we prefer the name Product Development Company. Why? Because we want to be partners in building your product. We want to share our experience and expertise with you.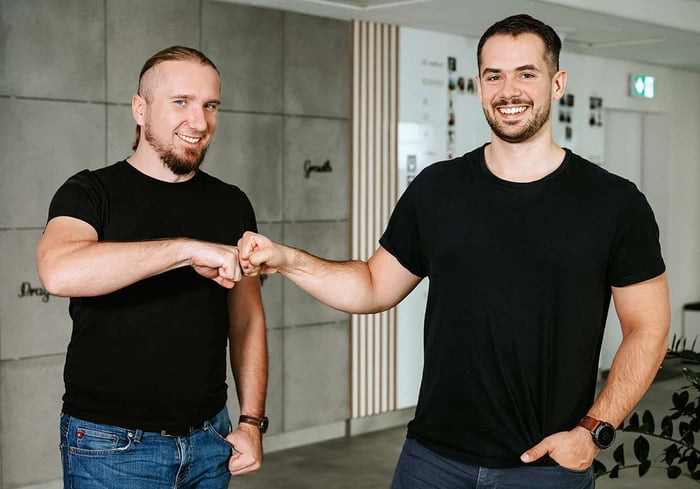 Hello Software World
The great adventure has just begun!
In the suburbs of Cracow, Pragmatic Coders begins to spread its wings.
A year of development
We are only one year old and have 18 people on board working for 4 international clients!
Blockchain time
We started to work with our first clients in blockchain technology.
Unicorn?
Kitopi - our first unicorn becomes our client. But quietly! At that moment nobody knows that this is how it will end.
Let's celebrate!
Yes! Kitopi becomes the first unicorn in our portfolio 🥳🥳🥳.
Bright future
We've opened a new brand - NxTide which helps companies grow. Our plans for the future? We want to help 10 companies become unicorns before 2030. You can be one of them!
Over the last decade, we've helped our clients build great products
Don't have a budget yet? Our startup experts help you obtain funding.
---
Our clients are from all over the world - from the USA to Saudi Arabia. We know how to deal with different time zones.
---
We have one unicorn in our portfolio. Maybe your startup will be next?
Start working together
8 out of 10 founders who contacted us wanted to work with our team.
Want to learn why?
Talk with Wojtek - startup founder, business analyst, and our most experienced Startup Business Consultant.
Schedule a call
Check our awards & recognitions
Newsletter
You are just one click away from receiving extensive knowledge, case studies, and insights based on our experience in product development, venture building, fintech, and startups!