Product Discovery Workshops
Unleash Your Idea's Potential With

Product Discovery
Workshop
Review your idea with startup experts and develop a product in a time-saving way!
The entire focus was on the product and the customer, and I loved it. (...) The team was turning up with solutions to problems I didn't know we had.
Tony Kelly
Core Team Member, Common Wealth
Pragmatic Opinions
Check what people who create Product Discovery Workshops say about them
The goal is to provide our clients with a ready product as soon and cheaply as possible. We're not like, "Sure, we can build you any product you dream of." You can create infinite products, but that costs. We want to make sure you don't lose your money.

Darek Mózgowój
Product Owner at Pragmatic Coders
We come up with the MVP scope and decide on which product features are actually necessary and will bring us the most benefits. We choose those that would fit in the smallest budget and be developed in the shortest amount of time.

Michał Grabarczyk
Software Engineer at Pragmatic Coders
The client walks out of the workshops with the knowledge of how to develop a product in the fastest and most cost-effective way based on valuable insights and precise data. Thanks to the workshops you can build highly precise products.

Wojciech Kniżewski
Startup Consultant at Pragmatic Coders
Simply put, you have the ability to gather the information that gives you a full overview of the product and the entire project: not just the features but things like a good marketing strategy, a solid business plan, and a clear understanding of our potential clients.

Artur Adamczyk
Product Owner at Pragmatic Coders
We can develop products better and know if there is potential for a given product because we come to the workshop with specific data. And that's the most significant value for the client we will be working with.

Katarzyna Smoleń
UX Designer at Pragmatic Coders
The undeniable benefit of attending our workshops is saving money in the long run - avoiding expensive mistakes. You pay for the workshop, but it gives you a good foundation so you don't waste money creating products that no one needs.

Dominika Słoninka
Startup Consultant at Pragmatic Coders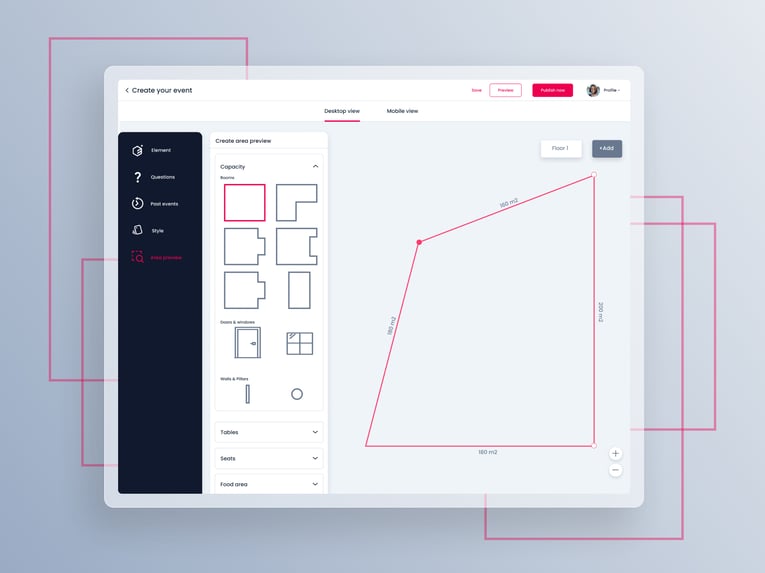 Unlocked: Successful Product Discovery Workshop leading to a better budget allocation
We've helped to shape the development of our early-stage tech proposition. During our prototyping sessions, we've overcome some of the challenges which lead to a more refined product direction and extended potential scope.
Read the case study
Learn how to turn your idea into a ready product
Have product hypotheses but don't know how to validate them? Nor sure you understand the business context of your product? Discuss it with our experts and build your startup now!
Let's talk about workshop
Product Discovery Workshops Timeline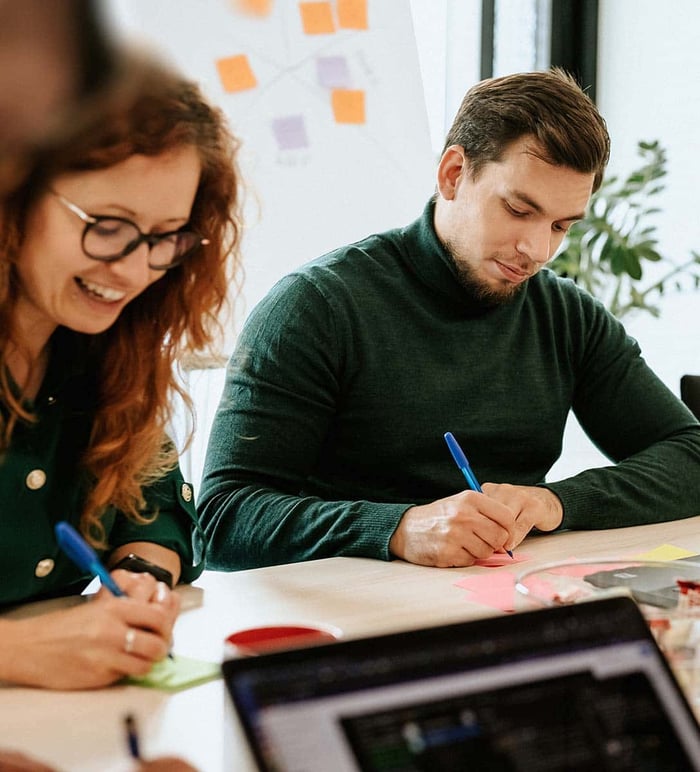 First Calls
Contact our startup business consultant to explain what you're looking for and see how we can help you.
Agreed you want the workshop? Great! During our second call, you'll discuss your idea directly with our development team.
Initial UX Research
We will conduct in-depth UX research to identify your target users' preferences.
Once you know what your users are struggling with, we can work on satisfying their needs and ultimately make the customers choose your product.
3-Day Workshop Session
In three days, you'll develop your strategy, create business goals, and plan product development with our help.
Together we'll build your product backlog and roadmap that will help you design the next steps for your startup.
Workshop Summary
You'll receive your workshop summary from our Product Owner.
With all the outcomes from the workshop summed up, you can be sure there are no blank spaces in your development plan and nothing will stop you from delivering your product to your users.
Product Discovery Workshop - Sample Agenda


Day 1
Goals
Introduction
Learn the client's needs and expectations
Define the market
---
Methods
Customer Segment Matrix
Proto-personas
Day 2
Goals
Define business goals
Evaluate and improve the product idea



---
Methods
Lean Product Canvas
Product Vision Statement
Day 3
Goals
Look for potential risks and logical errors Design product architecture
Create development plan
---
Methods
Assumption Mapping
User Story Mapping
Roadmap & Budget
Want to know what your Product Discovery Workshop could look like? Just contact us!
We will be happy to answer all your questions.