Pragmatic Talks
First Choice
Tech-Talks

For Founders
Delivering insights, battle-hardened business advice, and inspiration
What to expect from Pragmatic Talks?
Each episode, our host - Wiktor Żołnowski, invites industry experts to discuss tech business management,
product development, hiring top tech talent, UX design, and Scrum implementation.

Discover more by watching our intro video!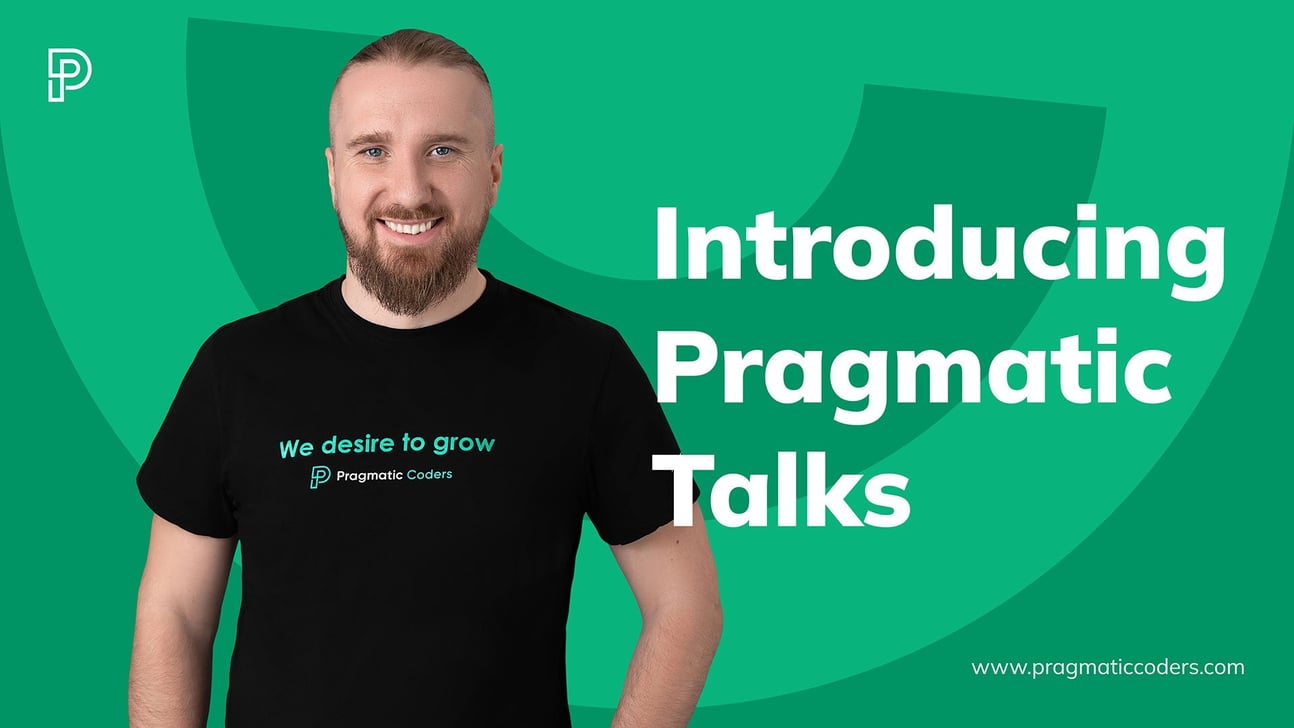 Welcome to Pragmatic Talks
Duration:
Leave us your feedback
At Pragmatic Talks, we value your input and curiosity. If you have a topic suggestion or a particular issue you'd like us to address, we'd be delighted to hear from you.

Your proposals could inspire a future episode and contribute to the diverse conversations we aim to foster.

So, don't hesitate!
Influence Us!
Check out the latest episodes
A new episode of Pragmatic Talks airs every other Friday, delivering the freshest dose of
expert knowledge and valuable advice from entrepreneurs and industry experts.

Don't want to wait that long? Tune in to what's already in store:
Our Guests' insights in Quotes
Ultimately, when you're working with a partner, you want them to deliver something for you.

Simon Dawson
Head of Engineering, Atom Bank
My job is to deliver maximum value with a minimal budget, in record time.
Michał Kania
Product Menager, PC
All the interactions your customer may have with your company or brand – that's their user experience.

Kasia Smoleń
Head of UX, PC
Make raving fans out of your clients.

Cindy Salas
CEO, WithHealth
Newsletter
In Pragmatic Times, we share our business & and tech expertise. Inside:
Pragmatic Talks
Interviews with industry insiders and founders sharing their strategies to succeed in business.
Editor's picks & case studies
Curated blog posts, case studies, reports, and insights.
News & resources