Industries
Check
industries

and

business domains

we are experts in

We will use our knowledge and experience from the 60+ products we have built in the last eight years in various industries and business domains to make your product awesome.
This is how we work
01
Analysis
Fundraising Consulting
Strategy Consulting
Product Discovery Workshop
02
Discover & Define
UX Research
Product Roadmap
UX Design
UI Design
03
Deliver & Scale
Product Development
DevOps Architecture
Continuous User Feedback & Delivery
04
Expand
Recruit your own team with our help
Become the next unicorn
Our long-term goal is to help 10 companies become unicorns before 2030. One is already there, more to come soon!
Contact Us
data-top-bottom="transform: translateY(-8%);" data-bottom-top="transform: translateY(8%);">
Unicorns
Unicorns
Banking
Fintech
Blockchain
NFT
Healthcare
E-commerce
Social Media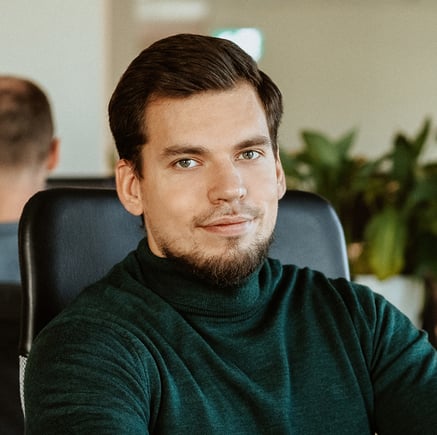 8 out of 10 founders who contacted us wanted to work with our team.
Want to learn why?
Talk with Wojtek - startup founder, business analyst, and our most experienced Startup Business Consultant.
Schedule a call
Newsletter
In Pragmatic Times, we share our business & and tech expertise. Inside:
Pragmatic Talks
Interviews with industry insiders and founders sharing their strategies to succeed in business.
Editor's picks & case studies
Curated blog posts, case studies, reports, and insights.
News & resources