Startup consulting
Comprehensive

Startup Consulting

services for your

startup
Need help with getting your startup off the ground? We got you covered! Find out how we can help you develop a successful business strategy!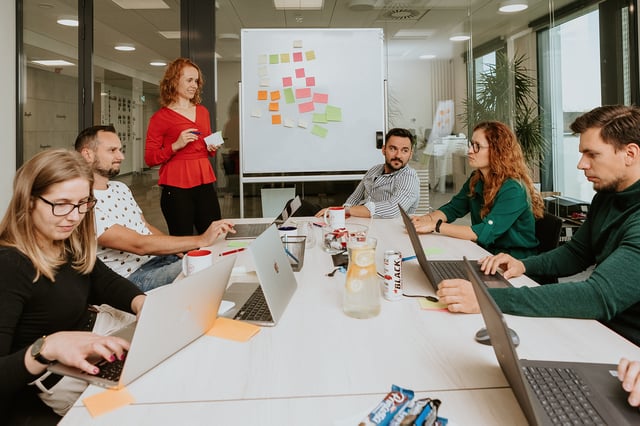 Why choose Startup Consulting Services with Pragmatic Coders?
At our company, we take a different approach than most. We don't just want to be your service providers but partners in the growth of your business. We know that results matter. We take ownership and responsibility for our work because we want to see you succeed. Your success equals our success so we want to see you develop a business that will thrive for years.
You bring your idea. We make it happen!
Determine the right product-market fit by confronting your startup idea and figuring out what's worth pursuing. Draw on the experience of our specialists to avoid common mistakes and to develop your strategy for a successful product launch. We always aim to deliver tested and high-quality products and we've kept that promise working with over 60 startups. Let us work together for your success!
SIGN UP NOW
Grow your business with Pragmatic Coders
Become one of our successful clients and let us help you turn your vision into reality.
Don't just take our word for it! The numbers speak for themselves.
Let's discuss the details of your project!
60
We have experience working with over
60 startups from various industries.
3
We can develop the MVP of your product
and bring it to the market in just 3 months!
1
We already have 1 unicorn in our portfolio.
Maybe your startup will be next?
When a client comes to us and says: "I have a project, but I need funding" our response is: "Great, show us your presentation for the investors". Supporting our clients by helping them create a pitch deck is just one aspect of our services. Additionally, we can help our clients get in touch with investors and assist them during the investor meeting. Shortly speaking, we help our clients receive funding.
Wojtek
Startup Consultant at Pragmatic Coders
Check successful startups that worked with us and join them
Ready to take your first steps towards success? Our Startup Consultants will help you!
We will answer any questions you may have related to your startup journey!
Do you prefer e-mail?
Read more on our blog
Get the most up-to-date insights and knowledge by reading our blog!