FINTECH
Custom financial

software development services
We create custom financial software solutions that match the needs of both fintech startups and well-established institutions.
Our financial software development process
This is how we work
01
Analyze
Budget Consulting
Strategy Consulting
Product Discovery Workshop
02
Discover & Define
UX Research
Product Roadmap
UX Design
UI Design
03
Deliver & Scale
Product Development
DevOps Architecture
Continuous User Feedback & Delivery
04
Expand
Recruit your own team with our help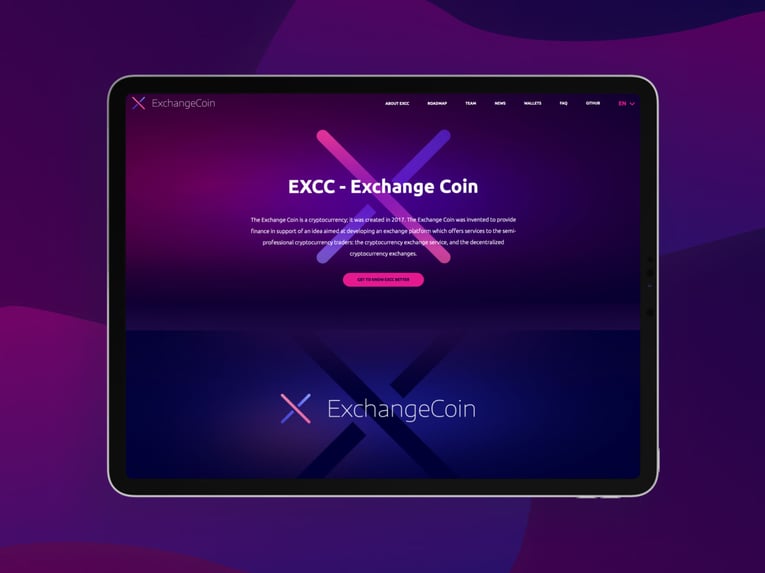 EXCC: Creating a new blockchain that is based on Proof of Work and Proof of Stake algorithms & preparation for DEX
We've implemented the Proof of Work – Equihash (ASIC-resistant) algorithm that works with Proof of Stake consensus to make blockchain utterly secure from day one, even in the absence of computing power used for mining.
Read the case study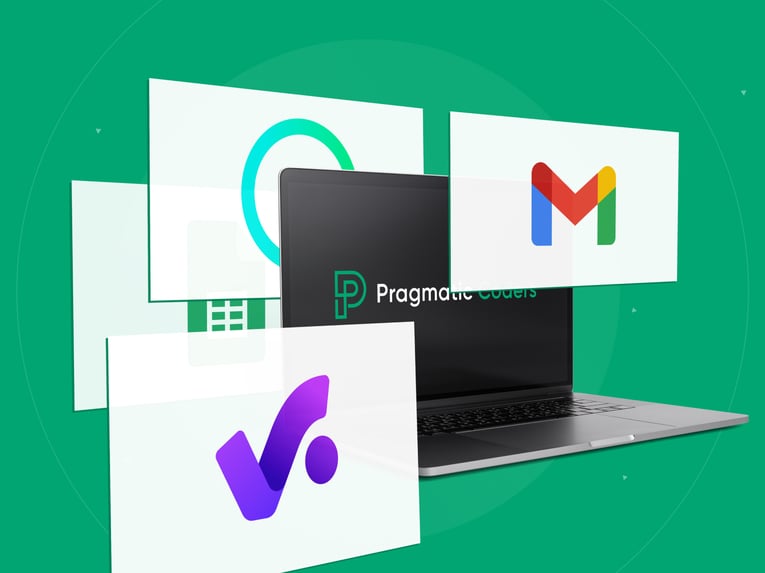 Saving 2 hours daily: automating financial processes efficiently with AI & low-code
We've helped our finance specialist process financial data easily, get rid of daunting bookkeeping tasks and save her up to 2 hours every day with AI & low-code.
Read the case study
The technology stack of our software development teams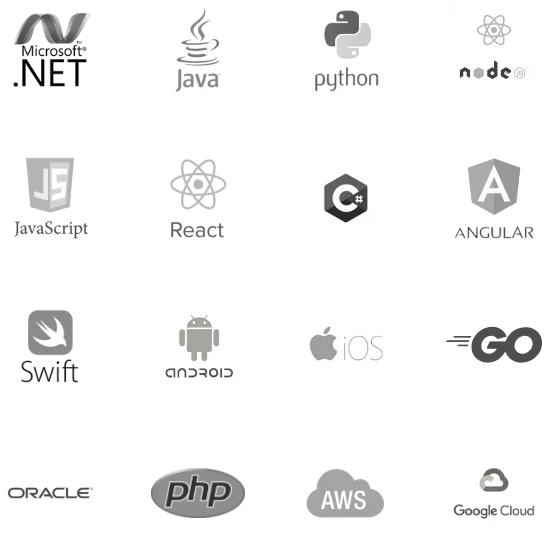 Custom financial software development FAQ
What is custom financial software development?

Custom financial software services refer to the development, design, and implementation of software solutions tailored specifically to the needs and requirements of financial institutions or businesses operating in the financial industry.

These solutions are designed to address specific challenges, automate business processes, and enhance the efficiency of financial operations, and are developed by providers with a deep understanding of financial markets, instruments, regulations, and the industry-specific requirements.

What sets you apart from other financial software development companies?

We're an experienced financial software development company that excels in:

Quality Assurance: At Pragmatic Coders, we integrate testing and quality checking into our development process, reducing costs, minimizing bugs, and ensuring code quality through continuous monitoring.
Modern development with Agile methodology: Unlike traditional methods, our apps undergo multiple releases during development, eliminating the need for post-testing stabilization. We embrace Agile practices like Continuous Delivery, Test-Driven Development, and Scrum for efficient deployment.
Product management focus: Our Product Managers oversee the entire financial software development lifecycle, prioritizing value, speed, and revenue generation, ensuring products meet customer needs and business requirements, and get a competitive edge over your competitors.
Effective Scrum implementation: We adopt Scrum for iterative development, gathering early feedback and optimizing MVP outcomes. Cross-functional teams and self-organization enhance collaboration and productivity for outstanding client results.

What's your experience in UX research and product design for fintech products?

Our expertise extends to conducting in-depth UX research and crafting intuitive interfaces, ensuring a seamless customer experience for a multitude of financial solutions.

UX research:

Designs:

How long does it take you to build an MVP?

Building an MVP for the finance industry takes us up to 3 months. To learn more about our MVP-buidling process, read this guide:

What's your technology stack for financial software development?

Our core technologies include React, JavaScript, Node.js, and AWS. We've built a diverse portfolio of mobile and web apps. If a specific technology isn't in our wheelhouse, we can always bring in the right developer for the job.

How long does will it take you to gather the software development team for my product?

Usually from 0 days to 2 months.

To learn more about the delivery time for different types of outsourcing, check this site:
Develop financial software with a trusted partner
We helped many small, medium, and large companies ship products for 175,000 users with over 5,000 features and more than $160 million in revenue.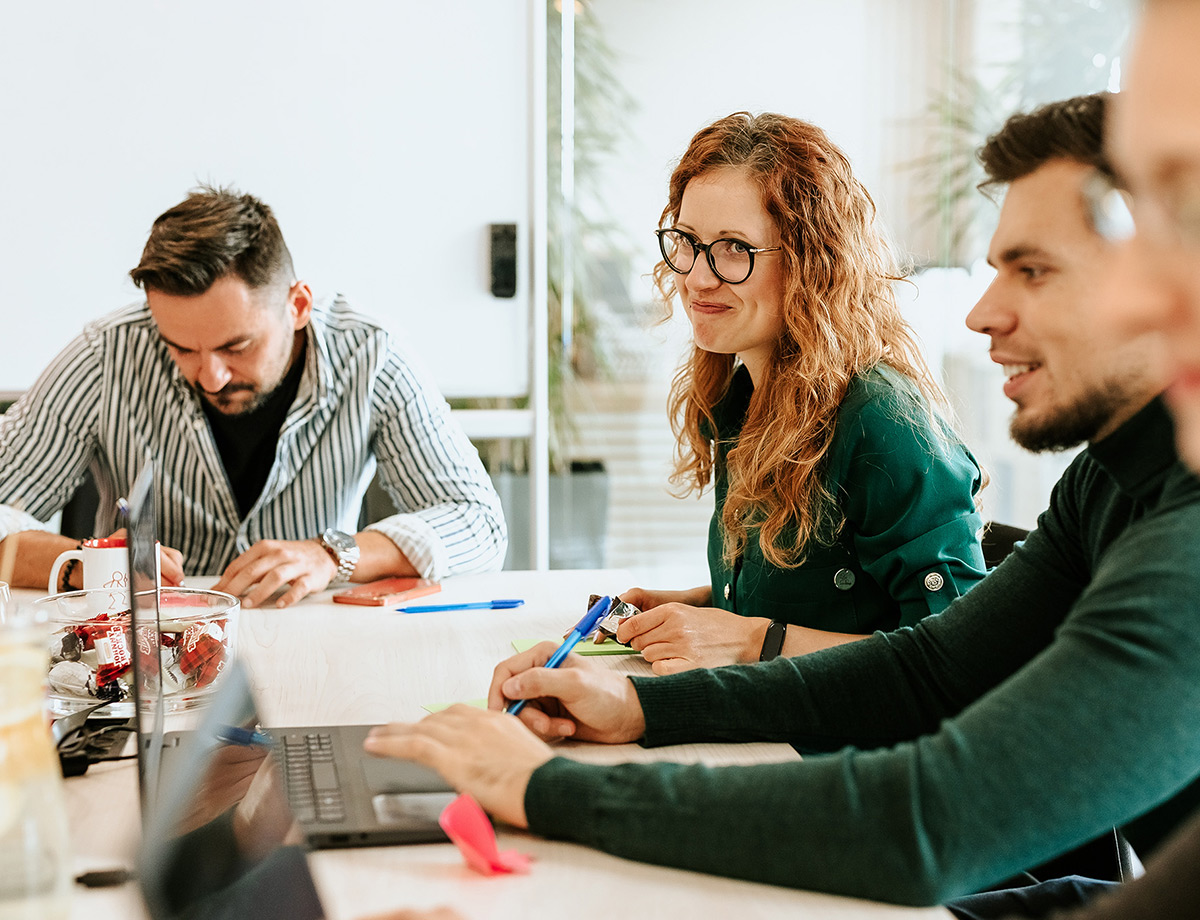 Let's

talk
We've got answers on anything connected with software development.
Ask a question
You can ask us a question using the form below. We will respond as soon as possible.
Newsletter
You are just one click away from receiving our 1-min business newsletter. Get insights on product management, product design, Agile, fintech, digital health, and AI.