Fintech
Dedicated
Financial

Software Development Services

Discover seamless fintech solutions through our expert financial software development services.
Financial services software development
During the last few years, we have delivered a number of challenger and mobile banks, trading platforms, cryptocurrency exchanges, secondary shares trading platforms, and many more.
We are fintech specialists, and we use our expertise to deliver fast and effective solutions to our clients.
Let's build your financial software application together.
Trading software development
Craft intuitive trading platforms for diverse financial assets, providing seamless transactions and real-time analytics to enhance trading experiences.
LEARN MORE
Blockchain App Development
We offer core blockchain development, smart contracts, NFTs, tokenomics, and cryptocurrency exchange solutions for innovative and secure blockchain applications.
LEAR MORE
Banking Software Development
Modernize banking services through mobile apps and blockchain integration. Improve customer experiences while maintaining security.
Insurance Software Development
Tailored insurance software solutions, optimizing underwriting, claims processing, policy management, and risk assessment.
Cryptocurrency Exchange Platform Development
Lead in the realm of digital assets with secure, scalable, and user-centric cryptocurrency exchange platforms, ensuring liquidity, performance, and regulatory adherence.
Custom Financial Software Development
AI, no-code, low-code - we create custom financial software solutions that match the needs of both fintech startups and well-established financial institutions.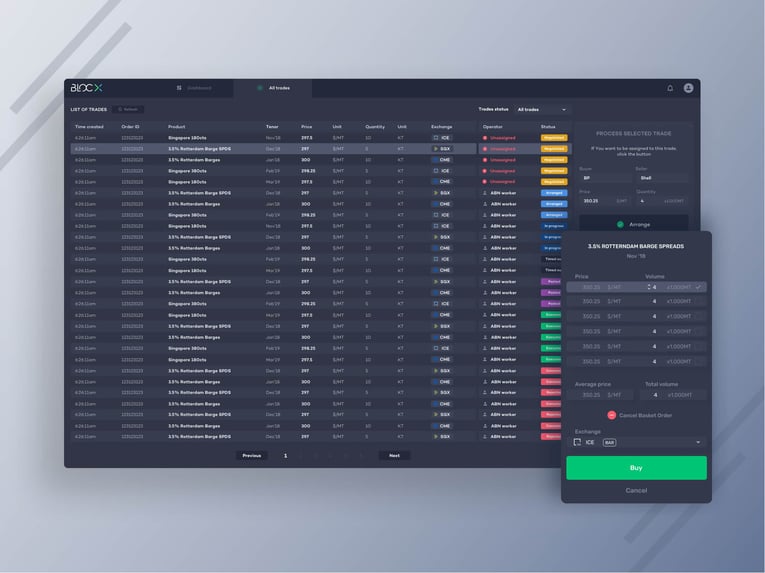 Bloc-X: A new way to trade commodities
Bloc-X is an OTC trading platform for Oil Blocs Future markets. Independent, fully compliant and regulated platform that connects ICE, NYMEX and SGX.
Read Case Study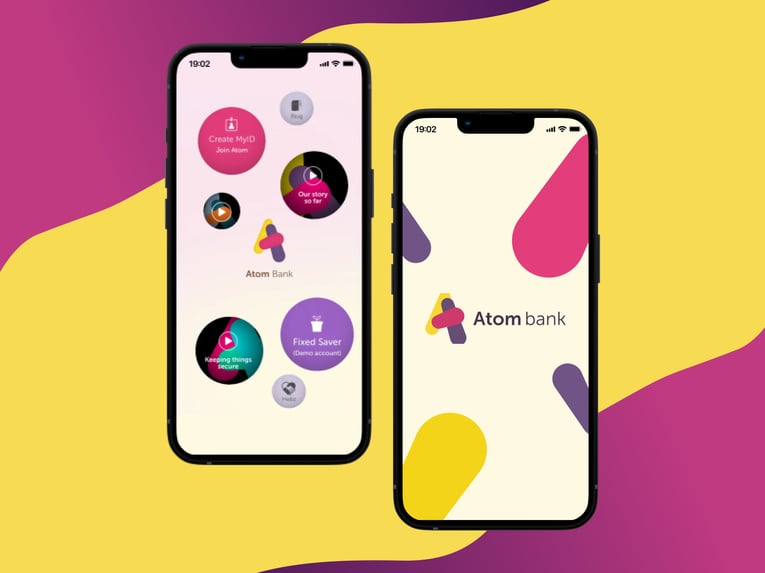 Atom Bank: Establishing an entirely new, remote team for the UK's first fully digital bank
Atom Bank was looking for a solution that could increase their ability to deliver business changes fast. We've provided experienced, high-quality programmers to complement the existing UK team and add engineering capacity.
Read The Case Study
FinTech software development FAQ
Here's a bit more information about our experience building fintech apps.
If you have any more doubts regarding fintech app development, don't hesitate to contact us.
What's your experience with challenger banks?
What's your trading software development experience?
Trading platforms are online tools or apps that allow users to buy and sell financial instruments like stocks, bonds, or cryptocurrencies in financial markets.
Trading commodities, stocks, shares, cryptocurrencies, and derivatives often require dedicated platforms that meet users' needs. Our experience covers:
Commodity trading platforms
Primary and secondary shares trading marketplaces
Cryptocurrency exchanges
Derivatives trading software
BLOC-X: OTC commodity trading platform. From design, through MVP, to the full-scale trading solution
What types of investment platforms can you build?
Investment platforms are online platforms that enable individuals to invest in various assets, such as stocks, mutual funds, or real estate, often providing portfolio management and financial planning services.
Investment portfolio management companies often need custom solutions that allow them to better serve their customers and manage their funds. What we can do for you:
Investment portfolio management solutions
Automatic ETF trading software and exchange integrations
Choose a trusted fintech outsourcing company
Need to outsource fintech developers? We've assisted numerous small, medium, and large enterprises in overcoming challenges when establishing successful remote fintech software development teams or entire IT hubs in Poland.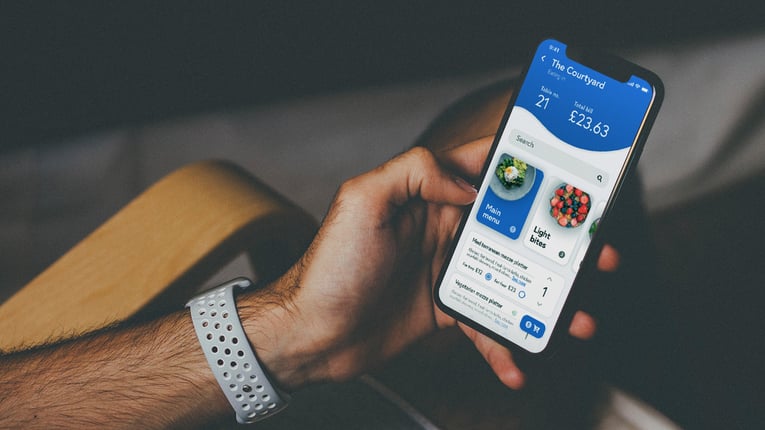 KodyPay: Scaling a software development team for one of the best mobile payment startups
Back in 2022, KodyPay faced a shortage of skillful developers in the UK pool and high salary requirements in its sector.

Thanks to Poland's competitive developer rates & high expertise, we helped them scale their existing team in Berkshire and improved the development process.
Read the case study
Client testimonials for our fintech app development services
I'm impressed by how flexible Pragmatic Coders is (...). Culturally, they're a really good fit for us, and the team is very responsive to feedback. Whenever I ask them to do something, they look at it, and they're not scared to push back. I've found it very easy to work with them — we have more of a partnership than a client-supplier relationship.

Simon Dawson
Head of Engineering, Atom Bank
The entire focus was on the product and the customer, and I loved it. (...) The team was turning up with solutions to problems I didn't know we had.

Tony Kelly
Core Team Member, Common Wealth
(...) Pragmatic has highly skilled engineers available immediately but most importantly, passionate people who love what they do and learn new things very quickly. I recommend Pragmatic Coders to anyone who requires expert software development no matter the stage of their business.

Pawel Oltuszyk
CEO, Frost
It's very notable that they were able to kind of challenge our views on how we should build trading software. (...) Also, the relationship that exists between their product owner and their development team is extremely good. If I were to start BLOC-X again, I would make the same choice in choosing Pragmatic Coders.

Andrew Toumazi
CEO, BLOC-X
Work with a trusted fintech app development company
9
The years we've been on the market
100+
The number of specialists on board
160M$+
The revenue our products generated
Let's

talk
We've got answers on anything connected with software development.
Ask a question
You can ask us a question using the form below. We will respond as soon as possible.
Check the latest fintech articles
Newsletter
In Pragmatic Times, we share our business & and tech expertise. Inside:
Pragmatic Talks
Interviews with industry insiders and founders sharing their strategies to succeed in business.
Editor's picks & case studies
Curated blog posts, case studies, reports, and insights.
News & resources