Digital health
Telemedicine software development
company
Provide better care with our custom telemedicine software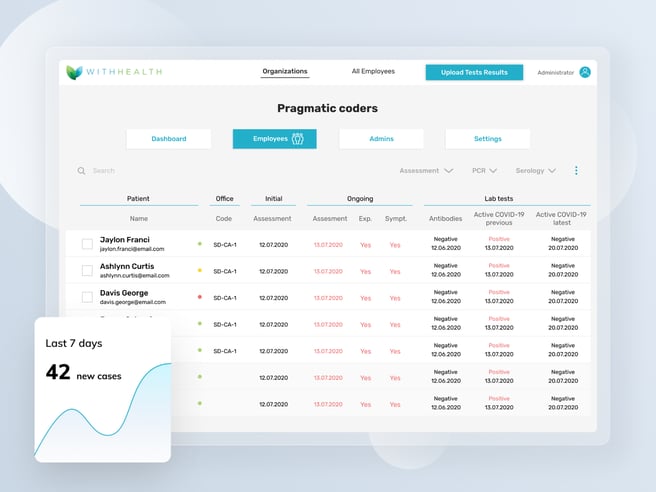 Launching a patient MedTech portal in 6 weeks:
Our efforts resulted in a platform that ensured the safety of WithHealth's clients' workforce during the COVID-19 pandemic.
Read the Case Study
Our digital health software development process
This is how we work
01
Analyze
Budget Consulting
Strategy Consulting
Product Discovery Workshop
02
Discover & Define
UX Research
Product Roadmap
UX Design
UI Design
03
Deliver & Scale
Product Development
DevOps Architecture
Continuous User Feedback & Delivery
04
Expand
Recruit your own team with our help
Custom telemedicine/telehealth software FAQ
Everything you need to know to choose the right software developer for your telemedicine solution.
What Is HIPAA Compliance?
The Health Insurance Portability and Accountability Act (HIPAA) is a federal law that sets standards for the protection of health information. HIPAA applies to all healthcare providers, including telemedicine providers.
To ensure our products are HIPAA compliant, we implement a number of security measures, such as using encryption to protect patient data and conducting regular security risk assessments.
What is virtual healthcare?
Virtual healthcare, also known as telemedicine, is the delivery of healthcare services remotely using telecommunications technology. This can include video conferencing, phone calls, text messaging, and email. Virtual healthcare can be used to provide a wide range of services, including:
Consultations with healthcare providers
Diagnosis and treatment of minor illnesses
Monitoring of chronic conditions
Mental health counseling
Educational programs
What hardware and software are used for telemedicine?
The basic hardware and software requirements for telemedicine are a computer or mobile device with a camera, microphone, and internet connection. However, there are also a number of specialized telemedicine devices and software platforms available. These devices and platforms can provide additional features, such as high-quality video and audio, remote patient monitoring, and integration with electronic health records (EHRs).
What are the biggest telehealth challenges?
Some of the biggest telehealth challenges include:
Access to broadband internet: Not everyone has access to reliable broadband internet, which is essential for telemedicine.

Reimbursement: Telemedicine services are not always reimbursed at the same rate as in-person visits.

Technology literacy: Some patients may not be comfortable using technology, which can make it difficult for them to access telemedicine services.

Privacy and security: Telemedicine providers need to take steps to protect patient privacy and security.
What are the benefits of using telemedicine software?
Telemedicine software offers a number of benefits, including:
Increased access to healthcare: Telemedicine can make healthcare more accessible for patients who live in rural areas or who have difficulty traveling to a doctor's office.

Reduced costs: Telemedicine can be more cost-effective for patients than in-person visits.

Improved convenience: Telemedicine allows patients to receive care from the comfort of their own homes.

Better patient outcomes: Telemedicine can help to improve patient outcomes by providing patients with more timely access to care and by making it easier for patients to manage their chronic conditions.
Why choose custom telehealth software over ready-built solutions?
Custom telehealth software offers a number of benefits, including:
Tailored to your specific needs:

Such software can be tailored to your specific needs and requirements. This means that you can get the features and functionality that you need, without having to pay for features that you don't need.
Improved efficiency and productivity:

C

ustom solution can help to improve the efficiency and productivity of your healthcare organization. This is because the software can be designed to automate tasks and workflows, freeing up your staff to focus on more important tasks.
Enhanced patient experience:

Custom telemedicine solution can help to improve the patient experience. This is because the software can be designed to be easy to use and navigate, and to provide patients with the information and tools they need to manage their health.
Increased security and privacy:

Custom telemedicine product can be developed to meet the highest security and privacy standards. This is important for protecting patient data and for complying with HIPAA and other regulations.
In addition to these benefits, custom telehealth software can also help you to differentiate yourself from your competitors and to establish yourself as a leader in the telemedicine industry.
What our MedTech clients say about working with us
It's truly been a partnership. Pragmatic Coders have an in-depth understanding of our client base and what services we provide, anticipating needs and addressing them by adding new features into our system. Their team makes sure that there is a shared understanding so that what they deliver meets my organization's and our clients' expectations.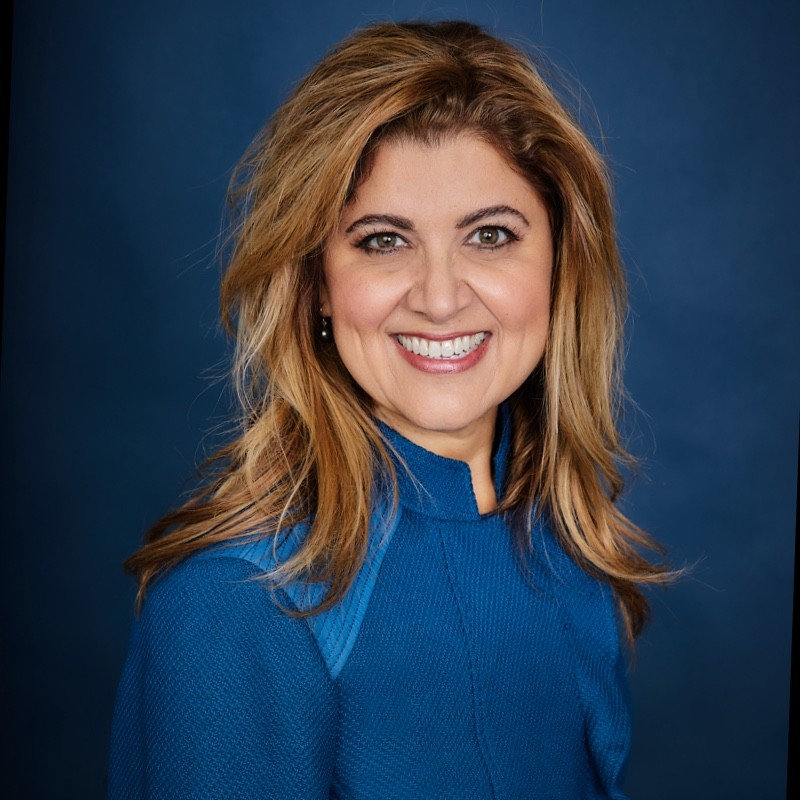 Cindy Salas
CEO, WithHealth
Let's

talk
We've got answers on anything connected with software development.
Ask a question
You can ask us a question using the form below. We will respond as soon as possible.
Newsletter
You are just one click away from receiving our 1-min business newsletter. Get insights on product management, product design, Agile, fintech, digital health, and AI.