Digital health
Medical device software
development
We build dependable solutions that run medical devices with precision.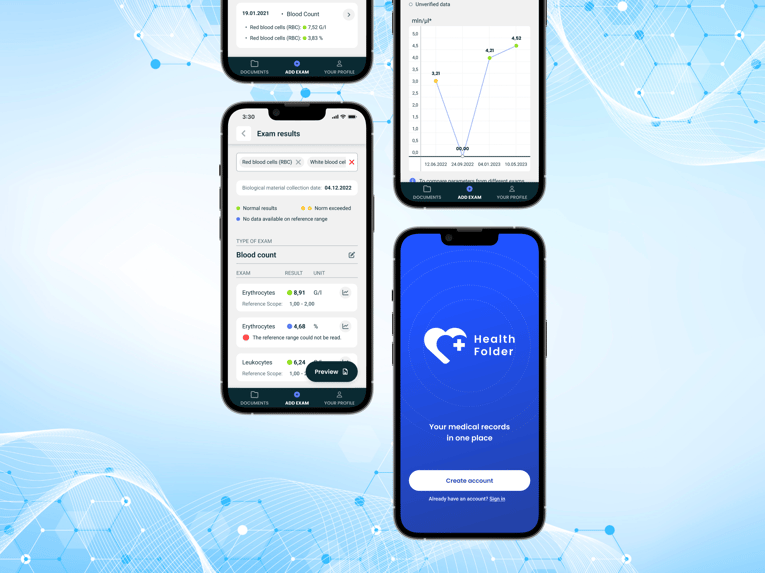 Health Folder: Your AI-based digital medical documentation folder
Discover how Health Folder revolutionizes medical documentation management with its AI-powered mobile app built using low code.
Read the case study
Our digital health software development process
This is how we work
01
Analyze
Budget Consulting
Strategy Consulting
Product Discovery Workshop
02
Discover & Define
UX Research
Product Roadmap
UX Design
UI Design
03
Deliver & Scale
Product Development
DevOps Architecture
Continuous User Feedback & Delivery
04
Expand
Recruit your own team with our help
Medical Device Software FAQ
Everything you need to know about medical device software and its development.
What are smart medical devices?
Smart medical devices are medical devices that use software and communication technologies to collect, store, and transmit data. This data can be used to monitor patients' health, diagnose diseases, and deliver treatments. Examples of smart medical devices include wearable fitness trackers, continuous glucose monitors, and insulin pumps.
Can you design software for medical devices?
Yes, we can! Our team of experienced engineers, UX specialists, and product owners has the skills and expertise to develop solutions for a wide range of smart medical devices. We work closely with our clients to understand their specific requirements and develop products that meet those needs.
When we design and build medical device software, we focus on safety, reliability, and performance. We use a rigorous product development process that ensures our medical device software meets all applicable standards and regulations.
What is software validation in medical devices?
Software validation in medical devices is the process of ensuring that software meets its intended use requirements and is safe and effective. We employ a variety of software validation techniques, including testing, analysis, and verification.
What's your approach to software testing?
Our medical device software testing process includes unit testing, integration testing, system testing, and acceptance testing. We also employ risk-based testing to concentrate our efforts on the most critical areas of the software.
At Pragmatic Coders, we prioritize internal testing, making sure that all our developers are proficient in conducting rigorous validations.
What is the standard for medical device software?
The standard for medical device software is the International Organization for Standardization (ISO) 13485:2016 standard. This standard provides requirements for the quality management system of medical device manufacturers.
Can you integrate AI into medical devices?
Yes, we can. We have experience in integrating a variety of AI technologies, such as machine learning, and computer vision. We can use AI to improve the accuracy and efficiency of medical devices, as well as to develop new features and capabilities.
Can you do other medical device integrations?
Yes, we can do medical device integrations. We have experience integrating medical devices with a variety of systems, including hospital information systems, electronic health records systems, and telemedicine systems.
Can software be a medical device?
Yes, software can be a medical device if it is intended to be used for a medical purpose. Examples of software as medical devices include mobile apps that monitor patients' health and software that controls implantable medical devices.
Examples of such software are:
Mobile app that monitors patients' blood glucose levels

Software that controls an insulin pump
Software that analyzes medical images
Software that provides treatment recommendations to doctors
What our MedTech clients say about working with us
A tremendous value that Pragmatic Coders brings to the table is that when we submit a user story, they don't just take it and start working on it. They conduct a comprehensive internal review of the user story and come back with questions that push us to think of aspects that we didn't consider. They really challenge us so that we don't miss any requirements or make assumptions in our user stories.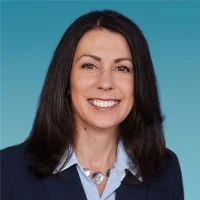 Siobhan Lomba
Vice President of Technology, WithHealth
Let's

talk
We've got answers on anything connected with software development.
Ask a question
You can ask us a question using the form below. We will respond as soon as possible.
Newsletter
You are just one click away from receiving our 1-min business newsletter. Get insights on product management, product design, Agile, fintech, digital health, and AI.