Digital health
Medical practice management software development
services
Transform your practice management with our solutions.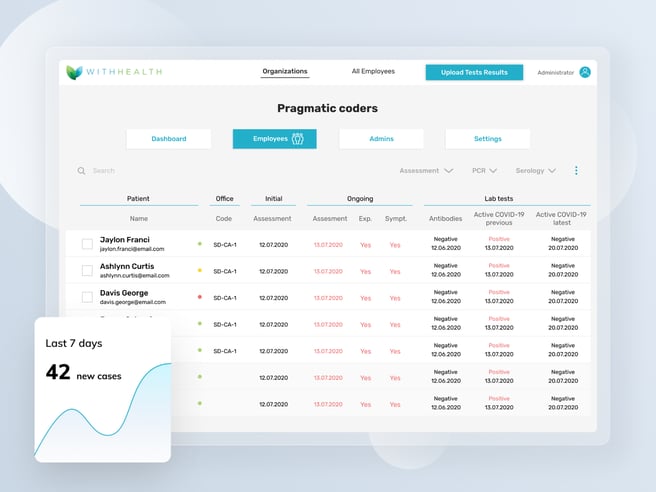 Launching a patient MedTech portal in 6 weeks:
Our efforts resulted in a platform that ensured the safety of WithHealth's clients' workforce during the COVID-19 pandemic.
Read the Case Study
Our digital health software development process
This is how we work
01
Analyze
Budget Consulting
Strategy Consulting
Product Discovery Workshop
02
Discover & Define
UX Research
Product Roadmap
UX Design
UI Design
03
Deliver & Scale
Product Development
DevOps Architecture
Continuous User Feedback & Delivery
04
Expand
Recruit your own team with our help
Medical Practice Management Software FAQ
Everything you need to know to choose the right software developer for your practice management solution.
What is medical practice management software?
Medical practice management software (PMS) is a software solution that helps healthcare providers manage the administrative and clinical operations of their practices. PMS systems typically include features such as appointment scheduling, patient records management, billing and insurance processing, and reporting.
What is the purpose of practice management software?
The purpose of practice-management software is to help healthcare providers run their practices more efficiently and effectively. PMS systems can automate many of the time-consuming tasks involved in running a practice, such as scheduling appointments, processing insurance claims, and generating reports. This can free up healthcare providers to spend more time with their patients.
What are the uses of such software?
Practice management software can be used for a variety of purposes, including:
Scheduling appointments

Managing patient records

Billing and insurance processing

Generating reports

Communicating with patients

Managing inventory

Running financial reports
What are the key features of good medical clinic software?
Common features of medical practice management software include:
Appointment scheduling
Patient records management

Billing and insurance processing

Reporting
Patient communication
Inventory management
Financial reporting

Electronic health records (EHR) integration

HIPAA compliance
What should my requirements be for a custom practice management system?
The specific requirements for a practice management system will vary depending on the size and needs of the practice. However, some general requirements we always recommend are:
Compatibility with the practice's EHR system

HIPAA compliance
Ease of use
Security

Scalability
Can I print patient data using medical administration software?
Yes, you can print patient data with medical practice management software. We build PMS systems that allow you to print a variety of reports, such as patient lists, appointment schedules, and insurance claims. You can also print individual patient records, such as demographics, medical history, and medication lists.
What is the benefit of scheduling with healthcare management software?
One of the main benefits of scheduling with practice-management software is that it can help to reduce missed appointments.
PMS systems typically allow patients to schedule doctor visits online or through a smartphone app.
This makes it easier for patients to schedule appointments at their convenience and reduces the likelihood of them forgetting about them.
Can practice management software be cloud-based?
Yes, practice management software can be cloud based. Cloud-based PMS systems are hosted on a remote server, which means that you can access them from anywhere with an internet connection. This makes cloud-based PMS systems a good option for practices that have multiple locations or that have employees who work remotely.
Cloud-based PMS systems offer a number of advantages over traditional on-premises PMS systems, including:
Lower upfront costs

Easier setup and maintenance

Scalability

Accessibility from anywhere with an internet connection
What our MedTech clients say about working with us
The highlight of our cooperation was the fast reaction, flexibility, and unique approach of Pragmatic Coders. They created a seamless and collaborative partnership and operated more like internal team members. Their engagement eliminated many miscommunication risks.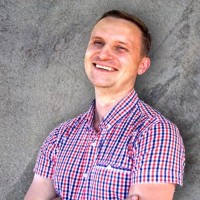 Oleg Titov
CEO, AccentPharm
Let's

talk
We've got answers on anything connected with software development.
Ask a question
You can ask us a question using the form below. We will respond as soon as possible.
Newsletter
You are just one click away from receiving our 1-min business newsletter. Get insights on product management, product design, Agile, fintech, digital health, and AI.