Digital health
Pharmacy management software
development
Optimize your pharmacy's workflow with our custom solutions.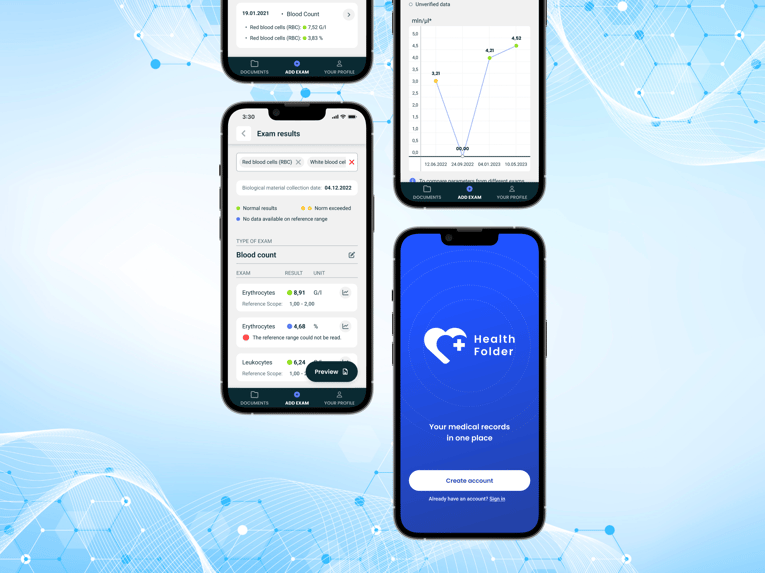 Health Folder: Your AI-based digital medical documentation folder
Discover how Health Folder revolutionizes medical documentation management with its AI-powered mobile app built using low code.
Read the Case Study
Our digital health software development process
This is how we work
01
Analyze
Budget Consulting
Strategy Consulting
Product Discovery Workshop
02
Discover & Define
UX Research
Product Roadmap
UX Design
UI Design
03
Deliver & Scale
Product Development
DevOps Architecture
Continuous User Feedback & Delivery
04
Expand
Recruit your own team with our help
Pharmacy Management Software FAQ
Everything you need to know to choose the right pharmacy management software development partner.
How can custom management software improve workflow in a pharmacy?
Custom management software can improve pharmacy workflow in a number of ways, including:
Automating tasks:

Custom software can be used to automate the repetitive tasks that your pharmacy staff performs, such as processing prescriptions, refilling medications, and managing inventory. This can free up your staff to focus on value-added tasks.
Improving communication:

Custom software can improve communication between pharmacy staff, patients, and other healthcare providers. For example, it can be used to send electronic reminders to patients when their prescriptions are ready, or to share patient data with other healthcare providers.
Streamlining processes:

Custom software can streamline pharmacy processes, such as dispensing medications, processing insurance claims, and managing finances. This can help pharmacies to operate more efficiently and profitably.
While many readily available systems offer these advantages, their one-size-fits-all approach leaves much to be desired. A custom solution can be tailored to meet the specific needs of your pharmacy chain, helping you improve efficiency, reduce costs, and provide a significantly higher level of customer service.
Can you build an online pharmacy software?
Yes, we have experience in building such products. Web-based systems offer several advantages, including:
Accessibility:

Web-based systems can be accessed from anywhere with an internet connection, making them ideal for pharmacies with multiple locations. This also simplifies the process of connecting new users to the system.
Scalability:

Web-based systems can be easily scaled up or down to meet the changing needs of your pharmacy.
Security:

Web-based systems can be designed with robust security features to protect your data. One of their primary advantages is that data is not stored on your pharmacy's computer.
What are the costs of developing a pharmacy software?
Pharmacy software development costs vary significantly due to multiple factors, including complexity, platform, features, and integrations. To obtain a precise estimate, please contact us to discuss your specific needs; our business consultants will be able to estimate the cost based on your requirements.
How can custom software streamline pharmacy inventory management?
Custom software designed specifically for your pharmacy can offer several advantages, such as:
Real-time inventory tracking: Your pharmacy's custom software can keep a constant watch on inventory levels, enabling you to promptly detect and prevent any shortages.

Automated reordering: With custom software, your pharmacy can automate the reorder process, ensuring that you consistently maintain an adequate supply of essential medications.

Report generation: Your pharmacy's tailored software can produce detailed reports on various aspects, including inventory levels, sales data, and other critical metrics. These insights empower you to make more informed business decisions.
Can you develop pharmacy supply chain software?
Yes, we can develop pharmacy supply chain software. Our software can help you to optimize your supply chain by:
Streamlining communication with suppliers:

We can implement features that streamline communication with suppliers, making it easier to place orders and track shipments.
Automating tasks:

We can automate many of the tasks involved in managing your supply chain, such as generating purchase orders and tracking inventory levels.
Providing insights:

We can implement a system that would provide insights into your supply chain data, helping you to identify areas for improvement.
What our MedTech clients say about working with us
The highlight of our cooperation was the fast reaction, flexibility, and unique approach of Pragmatic Coders. They created a seamless and collaborative partnership and operated more like internal team members. Their engagement eliminated many miscommunication risks.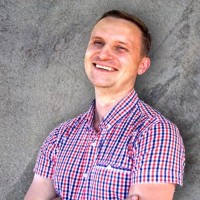 Oleg Titov
CEO, AccentPharm
Let's

talk
We've got answers on anything connected with software development.
Ask a question
You can ask us a question using the form below. We will respond as soon as possible.
Newsletter
You are just one click away from receiving our 1-min business newsletter. Get insights on product management, product design, Agile, fintech, digital health, and AI.