Digital health
Care management software
solutions
Deliver personalized care and coordinate it with ease.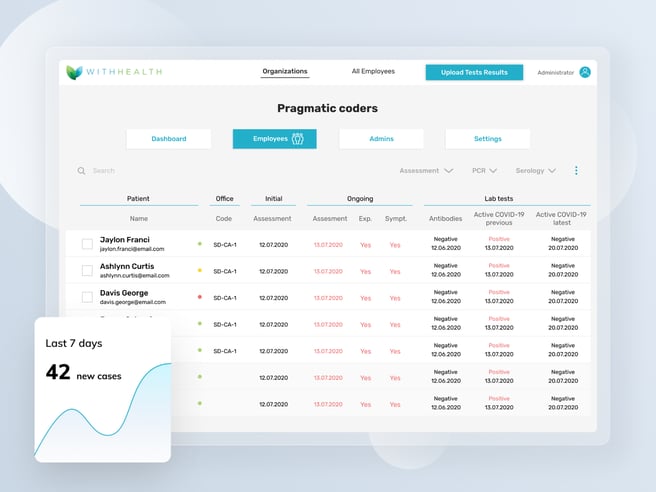 Launching a patient MedTech portal in 6 weeks:
Our efforts resulted in a platform that ensured the safety of WithHealth's clients' workforce during the COVID-19 pandemic.
Learn more
Our digital health software development process
This is how we work
01
Analyze
Budget Consulting
Strategy Consulting
Product Discovery Workshop
02
Discover & Define
UX Research
Product Roadmap
UX Design
UI Design
03
Deliver & Scale
Product Development
DevOps Architecture
Continuous User Feedback & Delivery
04
Expand
Recruit your own team with our help
Care Management Software FAQ
Everything you need to know to decide whether you need a care management solutions development partner.
What is care management?
Care management is a process of coordinating and managing care for individuals with complex or chronic health conditions. It involves assessing the individual's needs, developing a care plan, and overseeing the implementation of that plan. Care managers work with the individual, their family, and other healthcare providers to ensure that the individual receives the care they need in a timely and efficient manner.
Care management software can help care managers to streamline their workflow, improve communication with other healthcare providers, and track the individual's progress towards their care goals.
What is care coordination?
Care coordination is the deliberate organization of patient care activities and the sharing of information among all members of the healthcare team, including the patient, their family, and all healthcare providers involved in the patient's care.
Care coordination is crucial because it ensures that the patient receives the best possible care, regardless of where they receive it. It also helps prevent duplication of services and gaps in treatment.
What are the benefits of using care coordination software?
Care coordination software offers a number of benefits, including:
Improved quality of care

Reduced costs

Increased patient satisfaction

Reduced hospital readmissions

Improved health outcomes
How can care management software help with care coordination?
It can help with care coordination by providing a central platform for all members of the healthcare team to communicate and share information. This can help to improve coordination of care and avoid duplication of services.
Care management software can also help to track the patient's progress toward their care goals and identify any potential problems early on. This can help to prevent the patient from having to be hospitalized.
What is a care coordination model?
The care coordination model is a framework for organizing and managing patient care. It is designed to ensure that patients receive the care they need in a timely and efficient manner.
The care coordination model typically includes the following components:
Patient assessment

Care planning

Care implementation

Care monitoring and evaluation
Can you build a care management platform?
Yes, we can develop a HIPAA-compliant care management platform for you. We have a team of experienced developers who can create a fully-fledged digital product tailored to meet your specific needs. Our care management platforms are designed to be user-friendly, secure, and scalable, making them ideal for accommodating the growth of your organization.
What our MedTech clients say about working with us
A tremendous value that Pragmatic Coders brings to the table is that when we submit a user story, they don't just take it and start working on it. They conduct a comprehensive internal review of the user story and come back with questions that push us to think of aspects that we didn't consider. They really challenge us so that we don't miss any requirements or make assumptions in our user stories.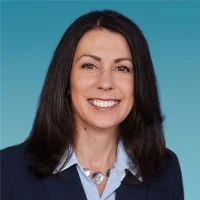 Siobhan Lomba
Vice President of Technology, WithHealth
Let's

talk
We've got answers on anything connected with software development.
Ask a question
You can ask us a question using the form below. We will respond as soon as possible.
Newsletter
You are just one click away from receiving our 1-min business newsletter. Get insights on product management, product design, Agile, fintech, digital health, and AI.