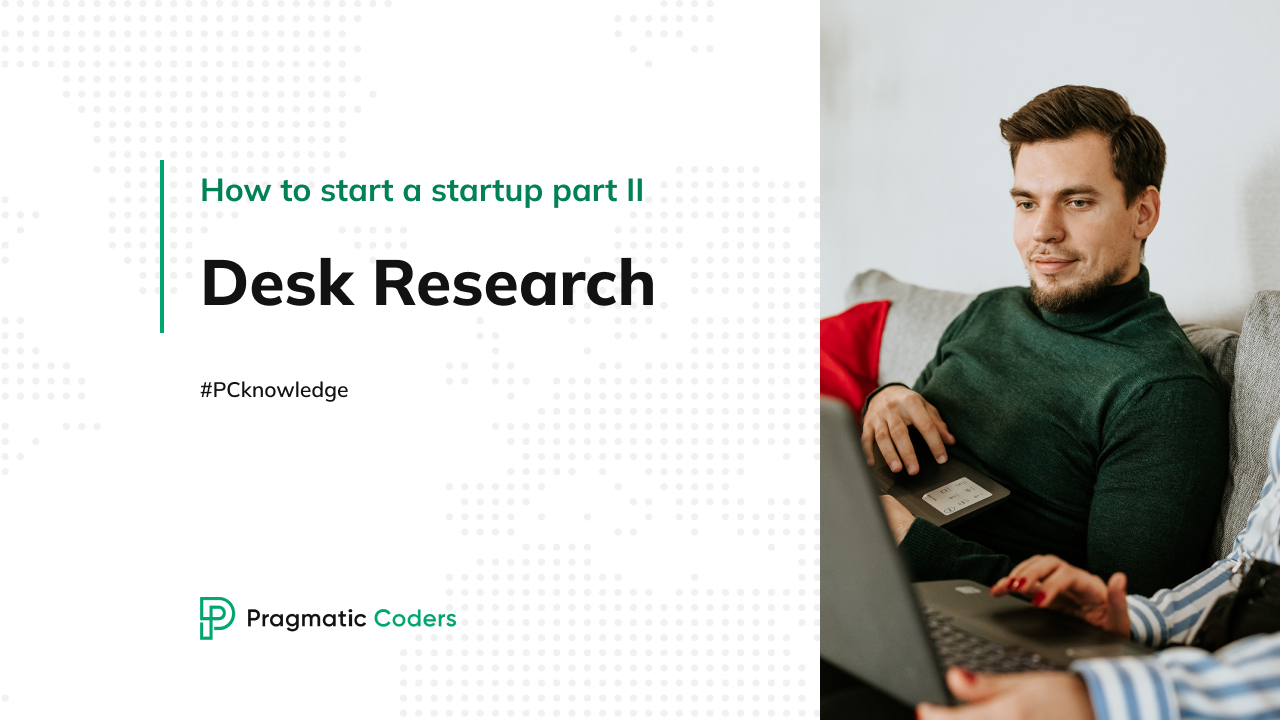 In this article, we will walk you through the process of conducting desk research step-by-step. You'll learn how to find reliable sources of information and analyze them to ensure you can confidently conduct your own desk research.
This is the second in a series of blog posts designed to help startup founders better understand and plan the products they build. If you wish to learn more about market research, read our previous post.
Desk research is a method that can be utilized to gather information about literally anything, but we'll focus on employing secondary research techniques for designing the UX of your product.
Secondary research is an excellent method to take your first steps with market analysis. However, if you feel you need professional guidance, be sure to check out our startup consulting services.
So what are you waiting for? Start reading now!
TABLE OF CONTENT
Advantages and disadvantages of conducting desk research
Comparison of primary and secondary research
Research papers and statistics
Desk research plan & example: MyVet
What is desk research?
Desk research (also: secondary research or documentary research) is a market research method. It involves collecting and analyzing information about a subject gathered from multiple sources such as the Internet, newspapers, magazines, governmental reports, and others.
In contrast to primary research, where you collect data yourself, desk research focuses on analyzing secondary data (data that someone has already researched before).
Desk research is a powerful tool that can help us understand significant market trends, identify key competitors, and learn about customer buying habits. Documentary research also allows us to identify potential opportunities and risks when entering a new product category.
When conducting documentary research, you want to analyze:
available statistics and reports—to get an overview of patterns and trends;
forum threads and users' comments—to understand customer's paint points and opinions;
social media content/influencer content—to, again, observe trends and popularity of specific topics.
Types of desk research
This research method can be categorized into two main types: internal desk research and external desk research.
Internal desk research. Before you look elsewhere, it is best to check the information already available within your organization. Internal desk research is the analysis of internal reports, data sets, and statistics gathered by your organization. All data that you have collected up to this point can be used to conclude what works and what needs to be changed to ensure your prospect's satisfaction.
External secondary research, on the other hand, refers to the study of information obtained from external sources (not by your organization/company).
Goals of desk research
The goal of desk research is to provide information that could support and guide decision-making. But to be more precise, you carry out desk research to:
recognize (at least on an introductory level) your users' needs;

gain clarity of the business context of your project;

better understand the problem the project (app, software) should solve;

get an idea of the terminology and language your users use.
Advantages and disadvantages of conducting desk research
Advantages of desk research
Secondary research is a cost-effective method of collecting data. You can analyze information that would not usually be accessible due to the prohibitive cost of conducting quantitative surveys on a nationwide population or lack of access to an audience. ;

You can better understand the business context and the competition;

You're able to discover opportunities for product development and optimization;

By combining relevant data from different sources, you can figure out what information is already known. Thus, you can discover new phenomena that previous research teams did not find on their own and focus solely on them;

You can familiarize yourself with the unofficial and official terminology used for product topics. This can facilitate decision-making at the structural design and labeling stages;

If user-generated content is analyzed, you can get a better idea of the language and vocabulary they use, but also of their needs;

Suppose the user content is related to an existing product (these are, for example, opinions about the product on review sites). In that case, you can gain a rich source of inspiration for its improvement or development by identifying usability problems and discovering opportunities for product expansion.
Disadvantages of desk research
Desk research, also known as secondary research, is the process of gathering existing data rather than collecting it firsthand. While this can be a quick and easy way to obtain relevant information about your topic, there are some potential disadvantages.
First, the data you find might be unreliable, irrelevant, or outdated. This is especially true if you're using freely available sources on the Internet.

Second, finding specific data that answers your questions might be challenging, as the statistics, reports, etc. were created to suit somebody else's needs.

Finally, desk research is based on sources that are someone else's interpretation of the data. This type of research often relies on existing theories and assumptions that may not always be applicable in a given situation. The outcomes might be biased as a result.
Comparison of primary and secondary research
You can collect information through primary research and secondary research. Let's compare these two methods.
PRIMARY RESEARCH
SECONDARY RESEARCH
WHO COLLECTS THE DATA
With primary research, you (your organization) collect the research data. Thanks to this, you can address your specific needs and problems with the data collected.
In the case of secondary research, the data was collected by someone else, so it might not answer your questions.

METHODS USED

Interviews

Observations

Surveys

Focus groups

Visits to competitors' locations.

Secondary data analysis
COST/TIME
It costs more, takes longer
Low cost, quick
DATA
Raw data
Data analyzed, filtered, and interpreted
Sources of information
To properly conduct research, it is essential to find reliable and up-to-date sources of information. Search engines can be a good starting point, but it is also crucial to check the credibility of the sources found. Educational institutions, government organizations, and public libraries are good data sources. National statistics can be found on the websites of governments or statistical agencies. Websites devoted to specific topics can also provide relevant data.
Where to collect data?
blog posts, books, journals, and articles;

statistics;

previous research reports, market research reports;

social media, discussion forums, comments, and reviews;

documents;

socialblade.com, Google Trends, and other analytical tools.
Research papers, market studies, and statistics
For research papers and articles, go to:
Google Scholar: a simple way to broadly search for scholarly literature
Google Scholar is a free website engine that indexes scholarly literature.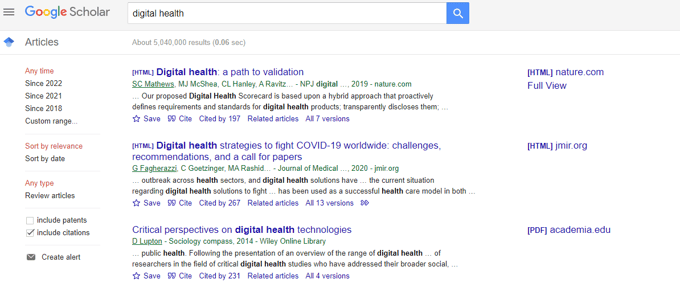 For market studies, go to:
Forrester: helps organizations grow through customer obsession
Forrester is a research and advisory company that offers services focused on customer obsession, including research, consulting, and events.

Gartner: delivering actionable, objective insight to executives and their teams
Gartner is an analytical and research company specializing in the strategic use of technology and technology management. The tool you might be particularly interested in is Insights—a collection of articles, guides, podcasts, Q&A, and webinars. After filling in the contact information blank, you can download all the content for free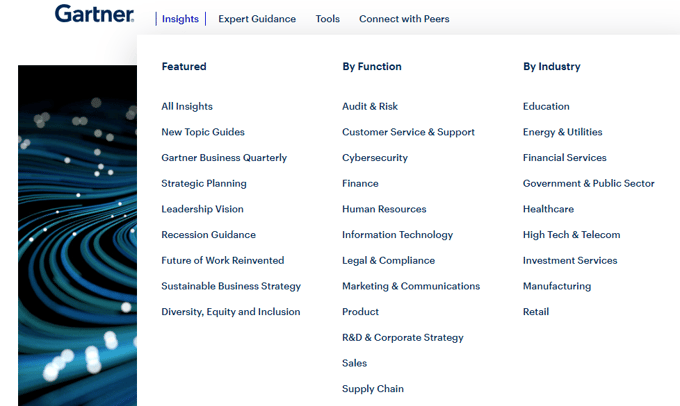 For statistics, go to:
Eurostat: statistical office of the European Union
Eurostat is the statistical office of the European Union. Eurostat encourages free re-use of its data for non-commercial and commercial purposes. It allows users to re-use all statistical data, metadata, web pages, other dissemination tools, official publications, and other documents published on its website with minimal restrictions.

World Bank Open Data: World Bank datasets
World Bank gathers international data based on data generated by national statistical systems and supports a number of programs to collect transnational data. It's a vast source of relevant data containing not only global development data but also international debt statistics, demographic data, and living standards measurement studies.
All of the data found on this site are free of charge with some minimal restrictions.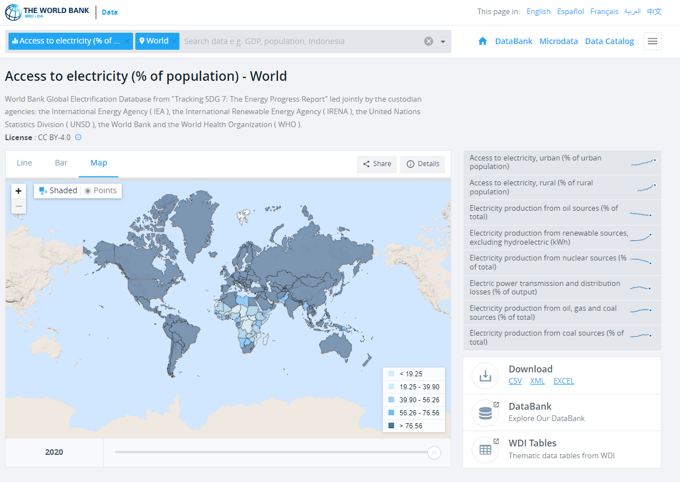 Our World in Data: research and data to make progress against the world's largest problems
Our World in Data is yet another free-of-charge data collection. The statistics here are presented in the form of articles with interactive diagrams. Thanks to that, the data is easy to comprehend and navigate through.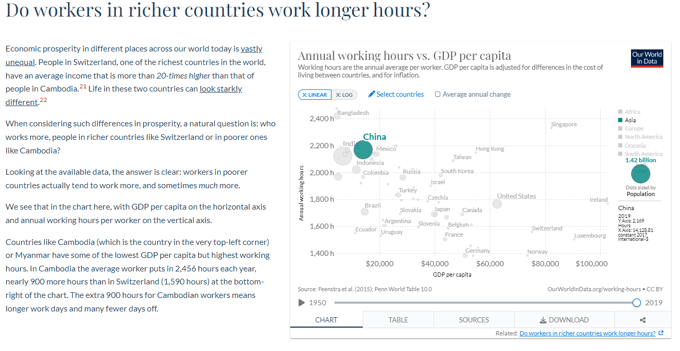 OECD Stats: data from across OECD's many databases
OECD Stats includes data and metadata for OECD countries and selected non-member economies and is free of charge.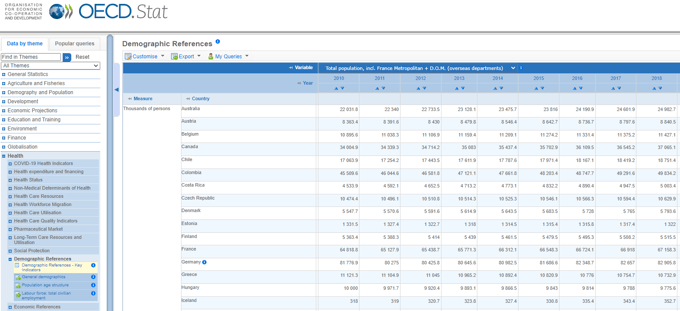 Statista: statistics portal for market data, market research and market studies
Statista calls itself a leading provider of market and consumer data. Indeed, their data collection is quite impressive. It contains over 1 million statistics and covers over 80,000 topics from 170 industries and 150 countries.
However, you can access only 7% of the English database with a free account.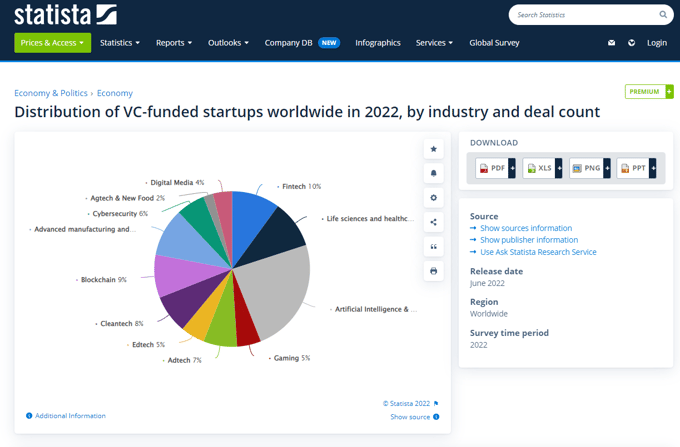 Of course, these are not all statistical data sources out there. Go check your local databases. For example, for the UK that would be Office For National Statistics.
Desk research plan & example: MyVet
To better understand what a secondary research process may look like, I'll give you an example of a hypothetical app to connect pet owners and vets: MyVet.
1: DEFINE YOUR CONCERNS
To carry out desk research, you must first define your research problem. What do you want to achieve with desk research? What issues do you want to solve? What do you want to find out? What are your main concerns?
EXAMPLE
MyVet is intended to be an innovative application that allows direct contact between pet owners and veterinarians (sending messages, scheduling appointments, making payments, buying pet food, and consulting through a photo).
The project is in the early stages of developing a product strategy, and the team is still considering the opportunities and advantages of its product.
Primary concern: are vets and clients ready to communicate this way?
2: FIND DATA & CONDUCT DESK RESEARCH
Find sources that match your research problem.
EXAMPLE
To verify the attitude of veterinarians and clients, the creators reached for data from the report [hypothetical report title] and the article [hypothetical article title]. Through this, they learned that both veterinarians and clients are willing to use such solutions. They also found out that clients would like the app to include access to their pets' health logs.
3: ANALYZE YOUR DATA
When analyzing data, look for information that can contradict the initial assumptions. This will help to provide a broader perspective to the analysis. Don't fall prey to confirmation bias, where you only collect data that confirms your preconceived notions.
EXAMPLE
MyVet is a new project, but related solutions already exist. The research team decided to analyze customer feedback from similar apps on the App Store and Google Play. They were particularly interested in consultations through a photo. One of the most frequently raised issues was the problem of bugs occurring when taking pictures in the app. Users also lacked the ability to save photos and videos to the phone's memory.
4: PERFORM DOCUMENT ANALYSIS
Analyze documents that will help you build your product.
EXAMPLE
A substantial advantage of the app is access to your pet's health log. So the research team collected ten such paper-based pet health logs. Thanks to such analysis, the team learned what information such logs consist of and thus was able to design default settings and auto prompts.


Code
Type of information
1
Name of the pet owner
2
Address of the pet owner
3
Pet ID Number
4
Description of the animal
- Name
- Breed
- Sex
- Date of birth/age
- Coat
- Distinguishing marks
5
Date of visit
6
Diagnosis
7
Treatment
8
Medication used
9
Recommendations
10
Vet's signature
Final thoughts
Desk research is a great way to get an overview of your industry and the attitudes of your target market. It can help you verify the information and understand your competition. However, it's important to remember that desk research is only a starting point on your journey to creating a product people will love. But fear not! After thorough desk research, you are already well on your way to success! Now is the time to extend your knowledge by conducting a competitor analysis to see how you stack up against the competition. The next step will be gathering all of your knowledge in a clear and concise way by using Lean Canvas.
Hey!
Don't miss our upcoming How to Discover Your Product articles, where we share our knowledge on UX research, product flow, business models, and pitch decks.