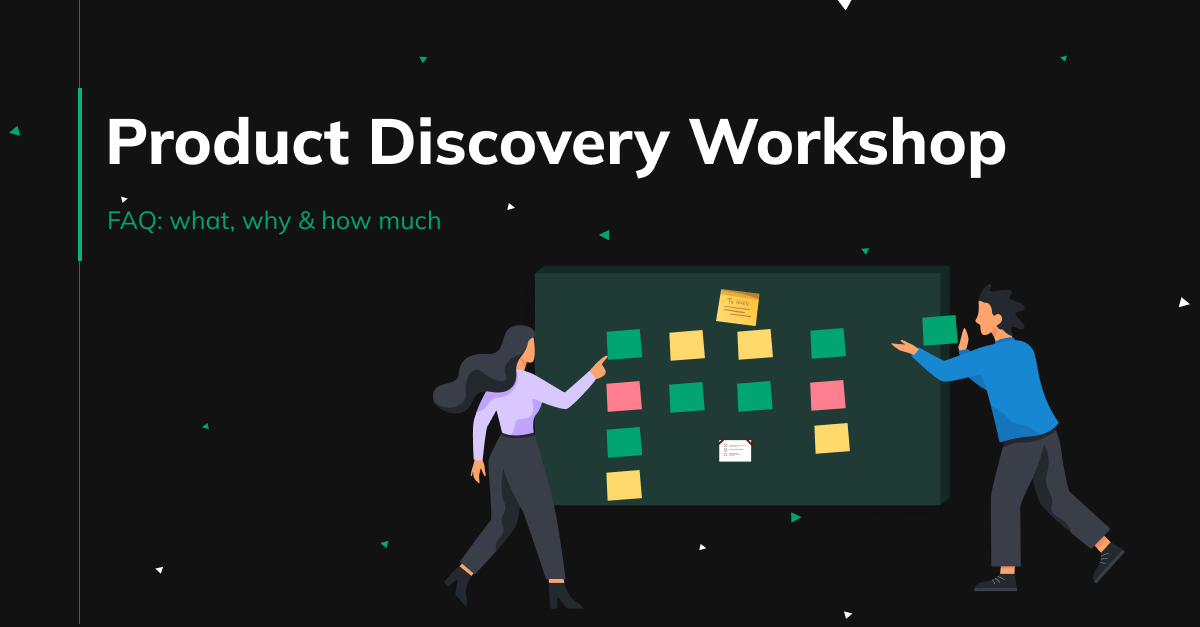 If you don't want to spend money on product workshops at the beginning of your product development, it only means you have too much money. Skipping it is a luxury only those who can afford to waste their budget can consider.
We carry out Product Discovery Workshops to ensure you're investing your money RIGHT.
In this article, we've gathered clients' questions about our product workshops. We'll explain what they look like, how much they cost, and what you can expect from them.
What is a Product Discovery Workshop?
A Product Discovery Workshop is a collaborative session during which a product is "discovered," or, simply put, it is defined as what needs to be done to make a product successful.
What will we be doing in that workshop?
The workshop structure is defined individually for each client. A typical Product Discovery Workshop session includes the following high-level activities:
Our Product Managers will aim to comprehensively discuss your business, usually with the help of two popular business-planing models: Lean Product Canvas or Product Market-Fit Pyramid.
The structure of these models often outlines the structure of product workshops, so take a look at them: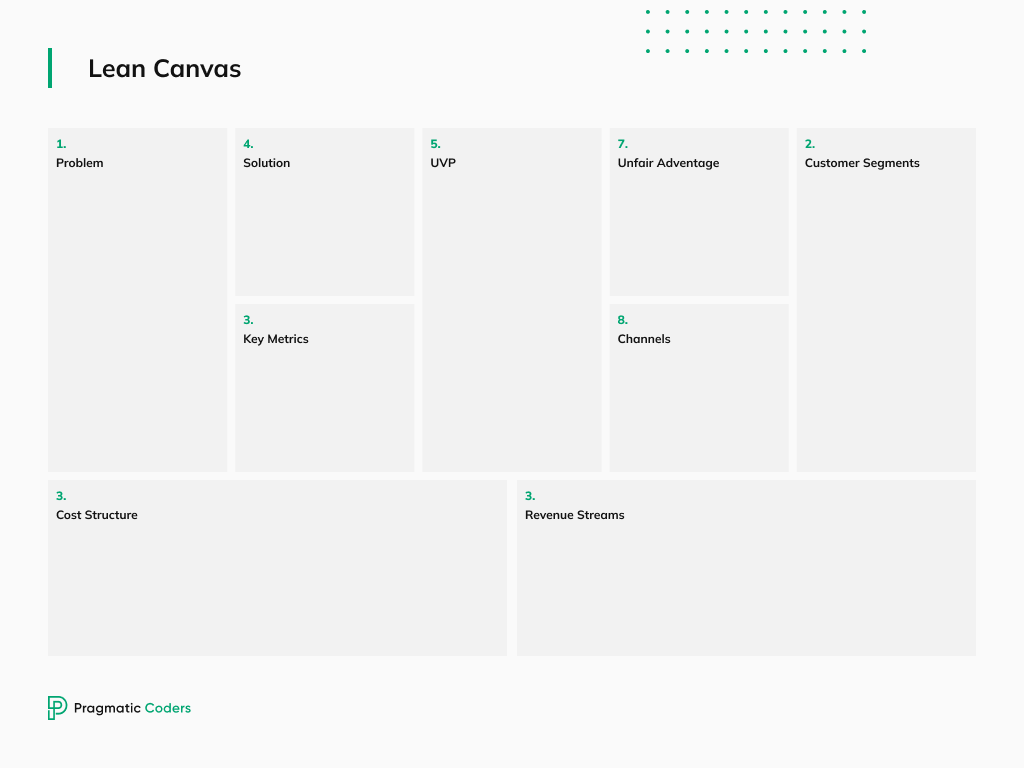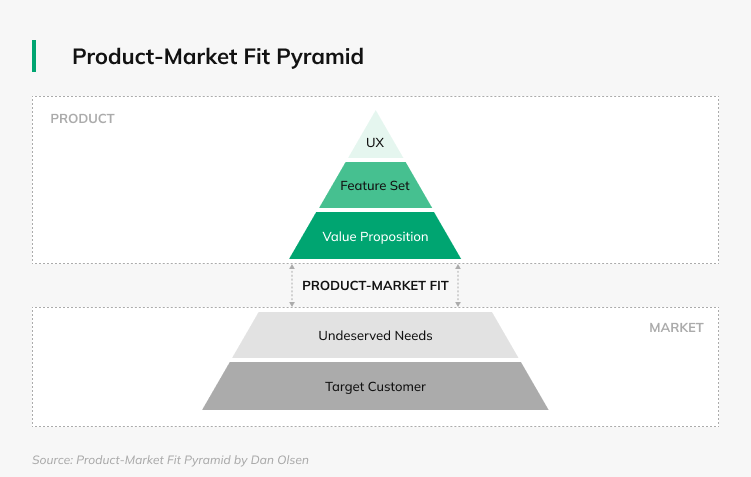 What's the workshop agenda?
As we mentioned before, each agenda is completely different. Below we present an example agenda for a 3-day workshop (preceded by UX research).
What will be the deliverables of the workshops?
The deliverables of the workshop session depend heavily on its agenda and your needs.
Here is a list of example Product Discovery Workshop deliverables our clients ever get from us. All materials are digitalized and sent to clients.
Initial cost & time estimates,
UX research report (insights into what your users need),
MVP development roadmap,
List of product features (scope/backlog),
List of "quick wins" (a list of features that don't have to be developed from scratch but can be obtained/integrated at a fraction of the cost for the MVP and later fully developed, if necessary),
Architecture layout & suggested technology,
Go-to-market strategy,
Success metrics (list of metrics to track that will show you product development is on the right way to succeed),
Business strategy,
Market Research,
Competitor analysis,
Lean Product Canvas/Product Market Fit Pyramid,
Proto Personas,
Product hypothesis & testing strategy,
Product KPIs,
Hypothesis testing scenarios,
Customer Journey Map.
Why do you want to talk about our target users? We know them.
If you haven't hired UX specialists to conduct proper UX research, and all your knowledge about the users is based on your assumptions, then there's a high chance you don't really know your target users.
The top reason startups fail is "no market need." Users are the ultimate judge who will make your product fail or succeed. That's why we spend so much time discussing your target users and their needs during the workshop.
Why is this workshop so general? I expected we would be talking about the technical stuff.
Talking about the technology itself does not provide any business value.
The Product Discovery Workshop aims to think at a high level to define the best way to deliver maximum business value at the lowest cost as quickly as possible. The outcome is to present 1-2-3 pathways to help our clients achieve their business goal - creating a market-viable product and increasing its chances of success.
Yes, technology is an integral part of your product. Still, it comes later in the process only once you've laid a solid foundation of business strategy. We will discuss it during the workshop, but the main focus is always on the business side of your venture.
Do I have to collaborate with you after the workshop?
No, you're not bound to us in any way, and Product Discovery Workshop is a separate service. All the artifacts created during the workshop are digitized and provided to you in an accessible and reusable format so you can freely use the materials.
If you decide you want to continue working with us and trust us to develop your product, we'll be super happy. Additionally, suppose you opt to work with us on the complete product. In that case, you will be granted a 50% discount on your workshop, which will be subtracted from the final development invoice.
If you decide to go your separate way, that's fine - we'll do our best during the workshop anyway.
How can I be sure you won't steal my idea after the workshop?
We won't steal your idea because we value our reputation, rely on customer trust, and are focused on delivering successful projects rather than engaging in risky and unethical behavior.
Learn more here: Why won't a software house steal your idea?
How much will it cost?
The cost of one hour of work for UX designers, UI designers, Product Managers, and developers can vary greatly depending on the location. For example, in Eastern Europe (countries such as Poland, Ukraine, or Romania), the prices will usually revolve around 60-75 USD. On the contrary, you would pay $75-100+ for the same services in the US.
There are various models when it comes to product workshops. In our case, a standard Product Discovery Workshop is 18 man-days (an amount of work done by one person in one working day). These 18 man-days are a frame - based on the project's requirements; we can reduce or extend the number of days a UX researcher, Product Owner, or developer will spend on product discovery.
For example, let's assume you're working on an AI project. In this case, the allocation of these 18 man-days would look like this:

PRE-WORKSHOP
7 days for a UX specialist to prepare, carry out, and summarize UX research
3 days for a Product Manager to analyze the data you provided them with, carry out market research and competitor analysis,
1 day for an AI developer to project requirements
WORKSHOP
3 days for the Product Manager to conduct the workshop
2 days for the UX specialist to share the insights from the research, conduct user story mapping, and fine-tune the proposition value of your product
2 days for the AI developer to discuss the technological aspect of your product and provide optimal tech solutions.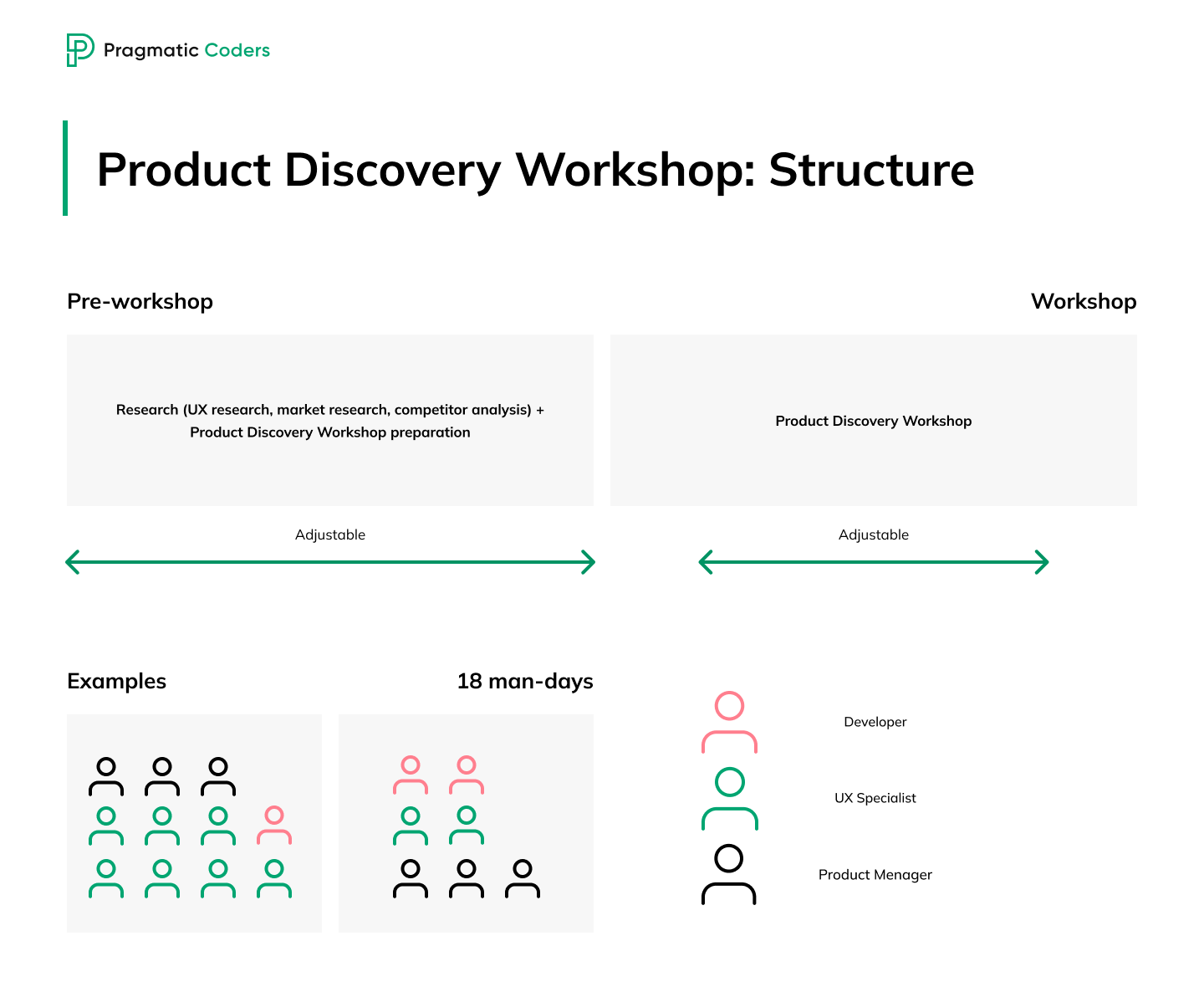 In this example, the total cost of the workshop is estimated to be $8,500. However, keep in mind that we offer a 50% discount if you choose to continue the development with us!
Conclusions
We hope we've answered all your Product Discovery Workshop-related questions.
Now you know everything about the workshop, you might be interested in learning more about MVP and UX research. If so, check our other FAQ-like articles:
If there's still something that's bothering you, don't hesitate to contact us.