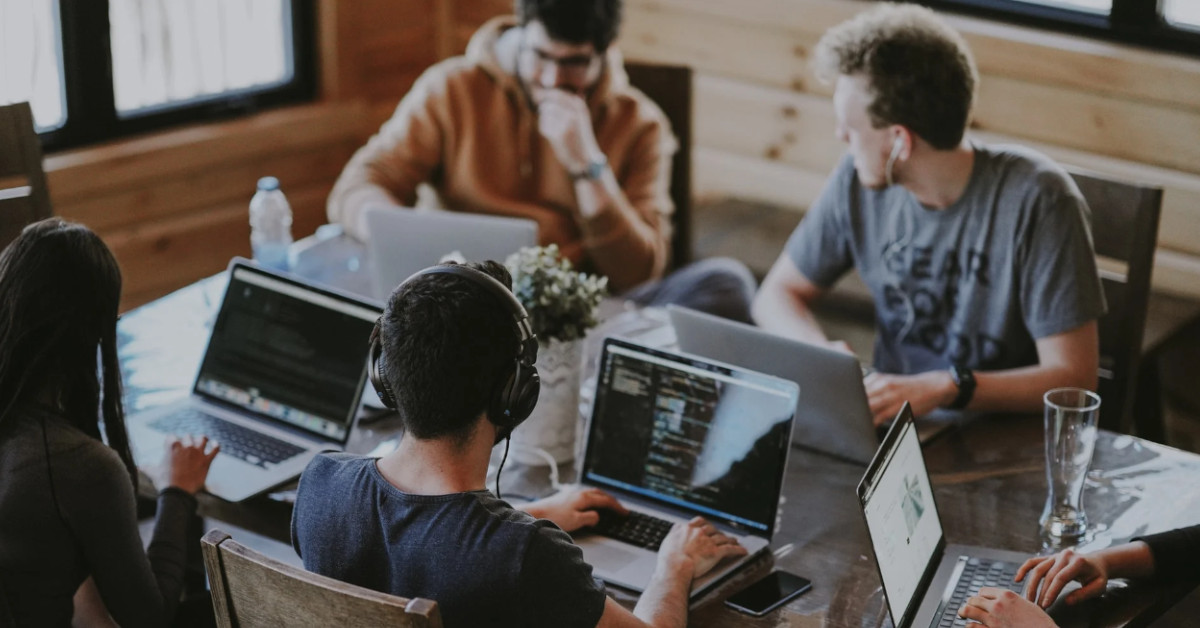 As experienced partners who've worked successfully with multiple tech startups we always say - business strategy first! This is the most important thing you should care about when going to build your own digital product. But once you manage to work it out, sooner or later you will have a need for a dedicated software development team to execute your strategy.
In-house IT department vs external vendor
Especially for startups that have received initial funding, there is a great temptation to start building their internal team immediately. This is a mistake because first of all, as a founder, you won't have the time to do this - you will spend it on fundraising. Meanwhile, building a team is an ongoing and lengthy process that requires finding the right candidates, conducting a recruitment process (which doesn't always guarantee success), and then providing them with the necessary resources to work. The team also needs time to integrate, develop common processes, and learn to work together effectively.
Of course, having your own team has a lot of benefits, but in the beginning, you should do some quick product development. By doing so, you will prove to investors that you can execute your goals efficiently (for more on why you should go live with your product as soon as possible, check out our guidebook). This is why you should primarily choose an external vendor with dedicated and experienced software development teams that fit you.
How to choose a software development team tailored to your needs?
As we all know, not all software development teams are equal. We even used to compare them to hotels - some may be one-star and others five-star. So when choosing a team to develop your dream product, check the following things:
Team size
Some companies will promise you to do the whole product, along with all the future planned but less important features. In our opinion choosing such a provider is risky because you will pay for a large team that will spend a lot of time making a broad version of the product, which may turn out to be a... disaster. Simply put. For us, a proven way to develop a product starting from scratch is to create an MVP version and go live as soon as possible. So you don't need a large software development team at the beginning. Instead, you need a software development team that is composed of the right people, such as an experienced Product Owner.
Product Owner on board
A Product Owner is someone whose job is to understand your exact business needs and then make sure that the product created meets them. Simple in theory, not necessarily in practice. The Product Owner will help you reduce the scope of the project to the necessary minimum (MVP), and then while you are busy raising funds, will take care of the product.
You can read more about why should you hire a Product Owner in this article>>
Is the team dedicated?
Many factors contribute to whether a team is effective. These include, for example, developed processes, agility and the ability to develop software according to the Scrum methodology. The problem is that it's hard to verify those things before starting the cooperation. What is certain is that the most effective teams are those dedicated solely to your product. They are fully focused on it, don't have to jump between projects and take more responsibility for the resulting software.
How about a team focused on the final product & business strategy rather than the software itself?
Many startups look for a software development team. Meanwhile, a product is not just software. To develop it, you also need experts dealing with widely understood design (like UX/UI specialists), testers, DevOps, or the already mentioned Product Owner. It is best if one provider is able to provide people with all of these competencies. That's why at Pragmatic Coders, we call our teams: multidisciplinary, dedicated product development teams. These are the teams that can create your dream product from scratch, taking care of the startup's business goals.