UX Research
Mitigate risk thanks to

data-based

UX design approach
UX research will help you uncover what motivates your customers. Stop making assumptions. Make decisions based on knowledge.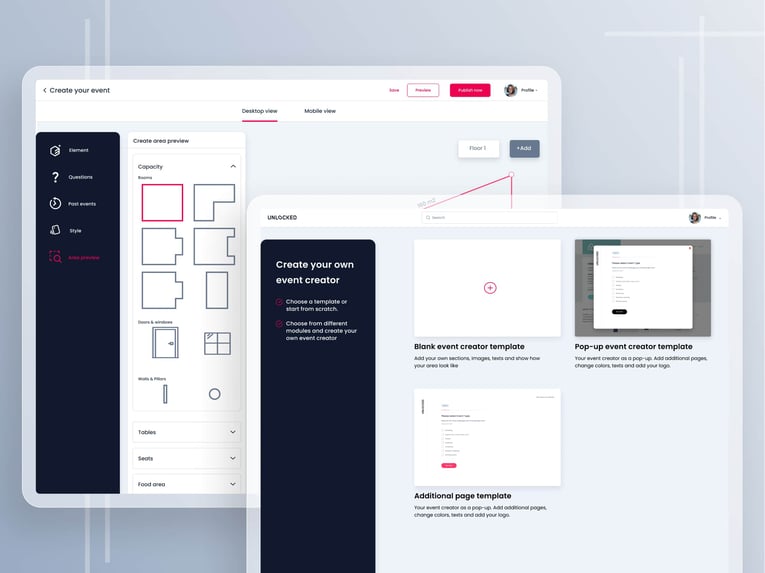 Unlocked: Saving the Client's time and money by conducting advanced UX research before the development process
Unlocked is a startup that aims to solve the problem of hiring venues such as museums, churches, conference rooms and more.
Read the case study
They responded to our queries almost immediately, and they were consistently polite and professional in their interactions. If there was something even more impressive than their communication, it was their transparency. We were well informed about every aspect of their work, including what they did, why they did it, and how long it was going to take (...).
Ghassan Talhouk
CEO, Socienta
Be our next unicorn
Our long-term goal is to help 10 companies become unicorns before 2030. One is already there, more to come soon!
Book an expert meeting
data-top-bottom="transform: translateY(-8%);" data-bottom-top="transform: translateY(8%);">
Let's
talk
We've got answers on anything connected with software development.
Ask a question
You can ask us a question using the form below. We will respond as soon as possible.
Newsletter
You are just one click away from receiving our 1-min business newsletter. Get insights on product management, product design, Agile, fintech, digital health, and AI.